Hello ladies
I often get asked how I wear my hair to bed.  Many ladies ask if I wrap my hair or if I take down my bun every night.
I wrote a post a while back showing how I used to cross-wrap my hair at night.  You can read that post here.
I no longer cross wrap my hair at night and I certainly don't do a traditional wrap either.
How I wear my hair now depends on what style I have worn that day.
Option One.
If I have worn a bun or style that I plan to wear again the next day,   I simply cover my bun/style with a big scarf.
The next day I use a hair mist/moisture spray to moisturise the outside of the bun/style and use a brush to neaten my edges.  My hair styles are never  tight or uncomfortable so there is no tension and I can sleep comfortably.
Option Two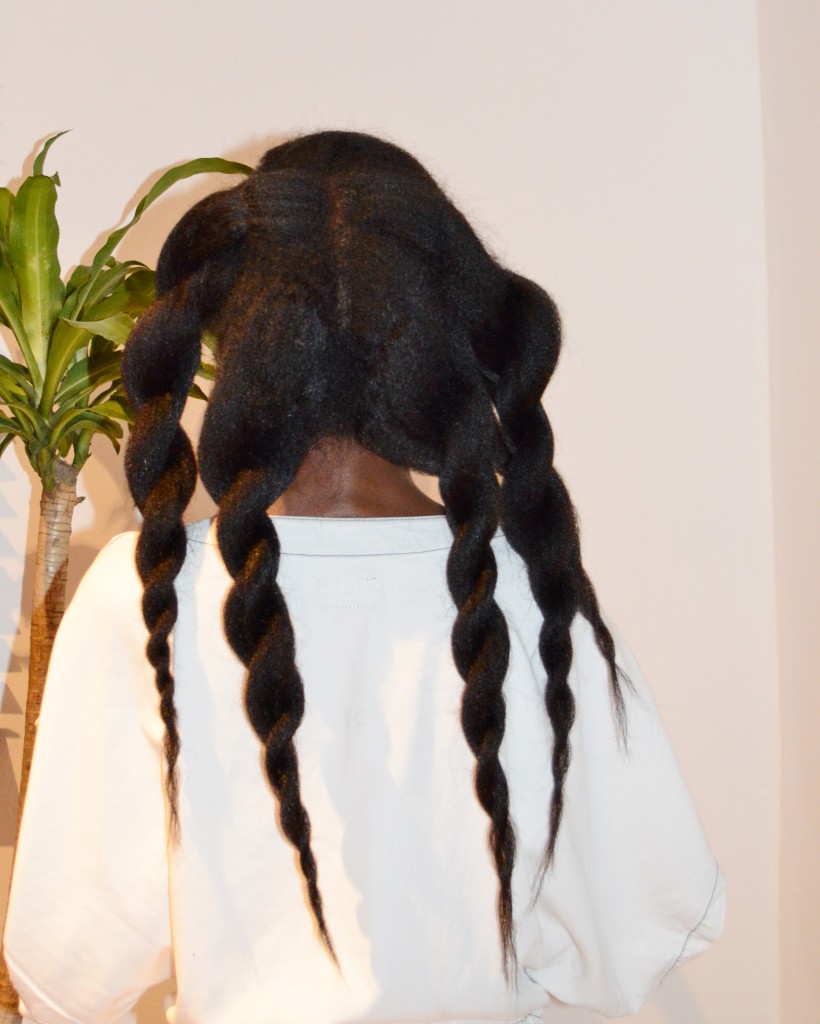 Sometimes after moisturising and sealing my hair in sections, I put it in large twists and pile the twists on my head and cover with a scarf.  I also do this if the style I have been wearing has gotten too rough and I've taken it down to detangle and moisture and seal thoroughly.
The next morning I simply undo the loose twists and restyle my hair.
These two options work well for me.  What do you do to your hair when you're going to bed?
X
Lade
Learn | Change | Grow