---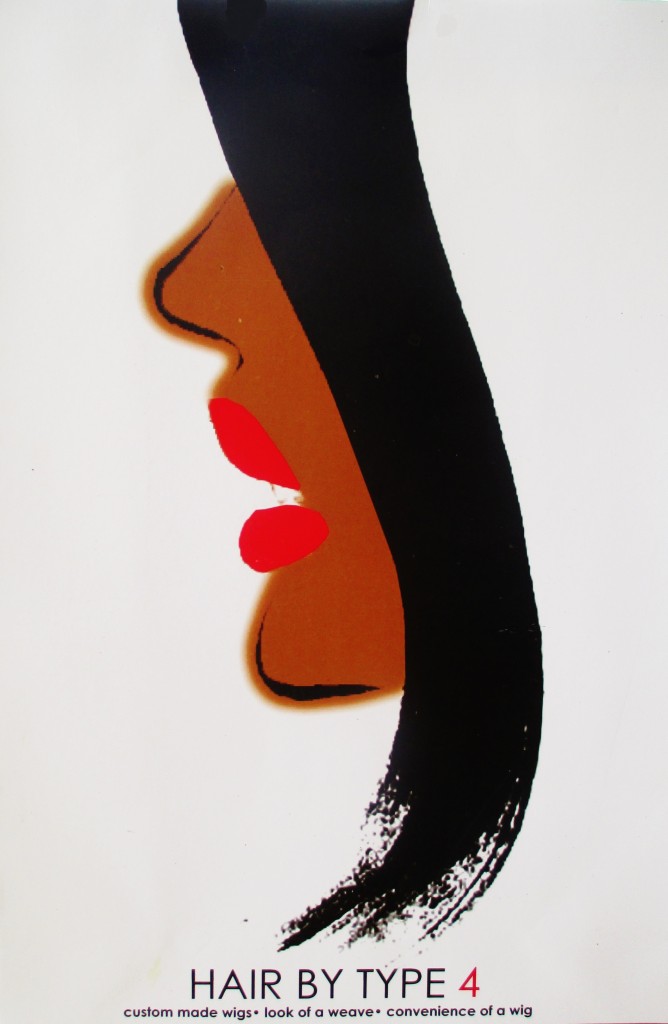 Hair by Type4 – Custom Made Wigs
---
Hair by Type4 is a Lagos based business that produces a collection of human hair u-part wigs and provides a custom wig creation service.
WHAT IS A U-PART WIG

A u-part wig allows you to pull a small section of your own hair through an opening at the top of the wig.
This allows you to attain the look and finish of a sew-on weave in 5 minutes.
A u-part wig will give you the visual benefits of a sew-in weave with the convenience of a wig.
U-part wigs are ideal for;
Ladies who want to give their hair and scalp break from the strain of traditional sewn in weaves.
Ladies who wear wigs but are looking for a more believable look and finish.
Ladies who want an instant new hair style and the flexibility to change their styles frequently and quickly.
Ladies who want easy and complete access to their hair enabling them to cleanse and care for it regularly.
Ladies on hair journeys looking for stylish protective hair styles.
Ladies whose hairline and scalp cannot withstand tight sew in weaves, braids or cornrows and are starting to experience hair loss caused by such styles.
CUSTOM WIG CREATION SERVICE
With the custom wig creation service, your virgin hair wefts (Brazilian, Malaysian, Peruvian, etc) can be sent to Hair by Type4 where it will be converted into a custom made u-part wig.
Benefits of converting your virgin hair into a custom u-part wig
Once the virgin hair wefts have been converted into a U-part wig, it can be reused for years.  It is an investment!
You can choose the style, fullness and finish of the wig.
You can a choose the location of the part (side, left or centre part).
You do not have to commit to a hairstyle; you can wear your U-part for several weeks or only a day. It's up to you!
Why Hair by Type 4  wigs are better than salon or hand made wigs
Salon/handmade wigs are constructed using elastic wig bases which slack, stretch and rip after a few months of wear.
Hair by Type 4 wigs are made using purpose designed wigs bases which are durable and remain intact after several years of wear.
Salons either hand sew or glue the hair wefts when creating wigs.
Hair by Type 4 wigs are created using a mechanical stitching method that reinforces the wefts.  This ensures that the wefts do not lift or bulge and creates neater and professional finish.
Hair by Type 4 use high end coated stainless steel wig clips which are of superior quality than the commonly used carbon steel wig clips.
Salons tend to use "one size fits all" wig bases that are not adjustable.
Hair by Type 4 wig bases are sourced internationally and come in various sizes.  Each size is adjustable ensuring a perfect fit for the client.
Hair by Type 4 take measurements of the clients head to ensure the correct size wig base is used and for accurate clip placement.
PICTURES OF SOME CUSTOM WIGS CREATED FOR CLIENTS USING THEIR HAIR WEFTS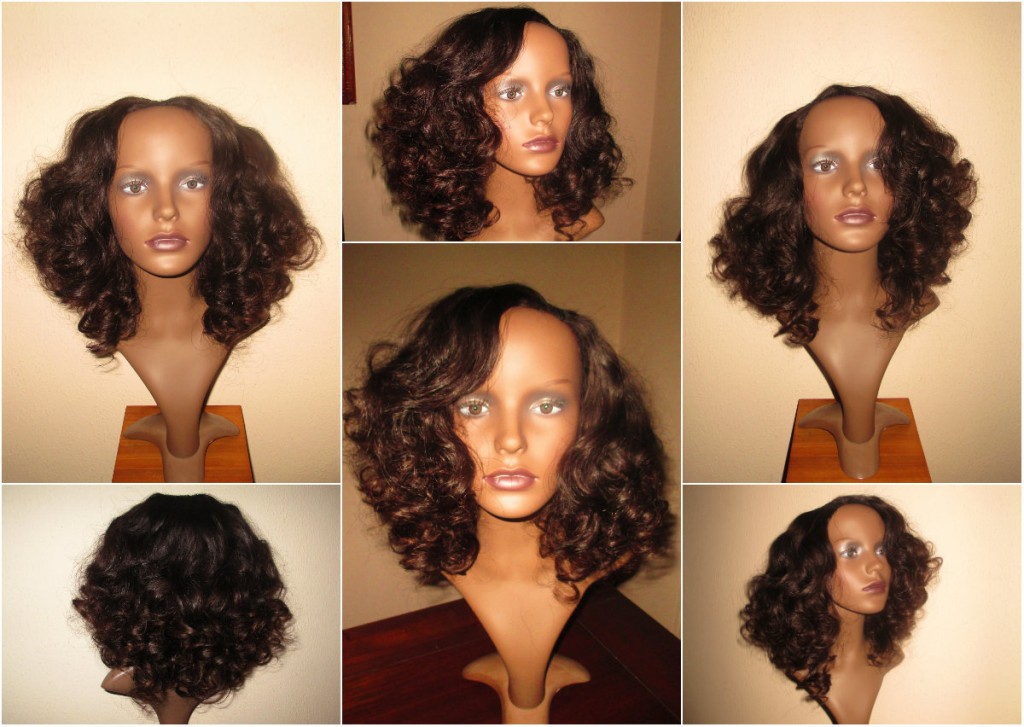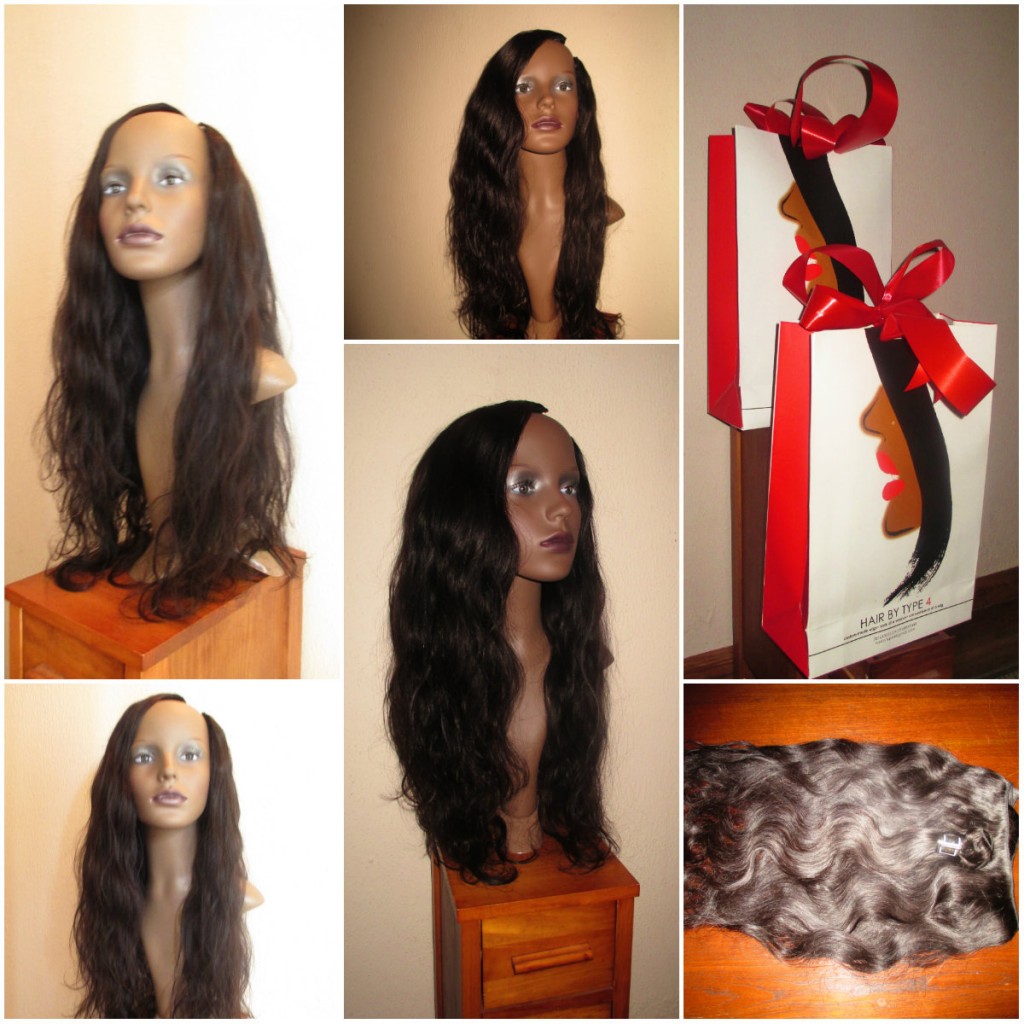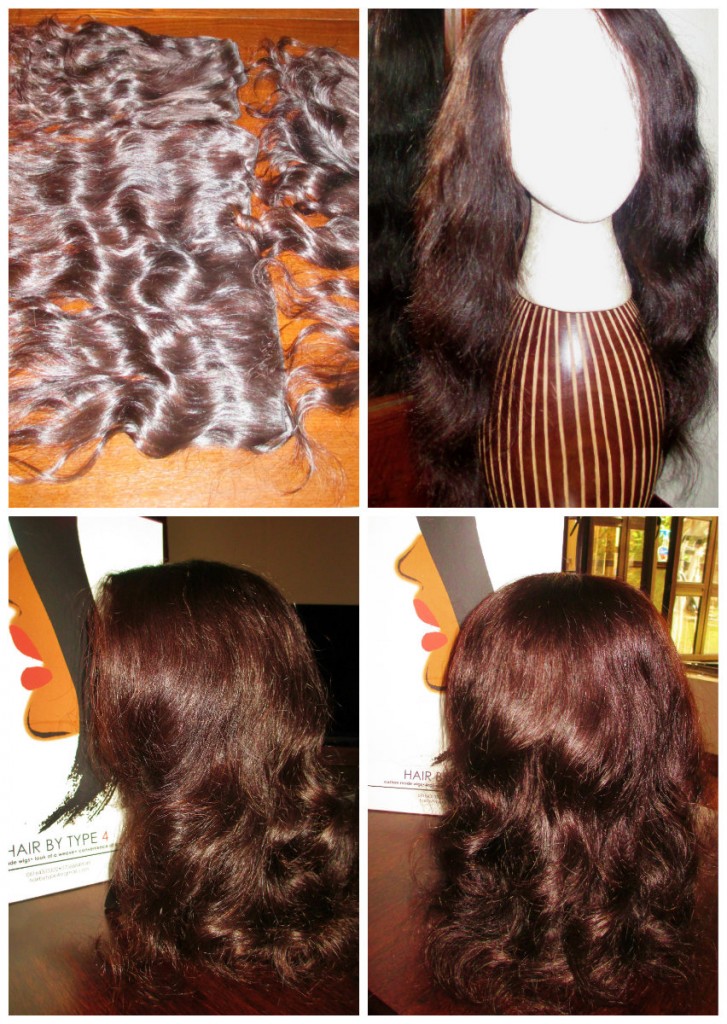 For further information and to place an order please send an email to

hairbytype4@gmail.com