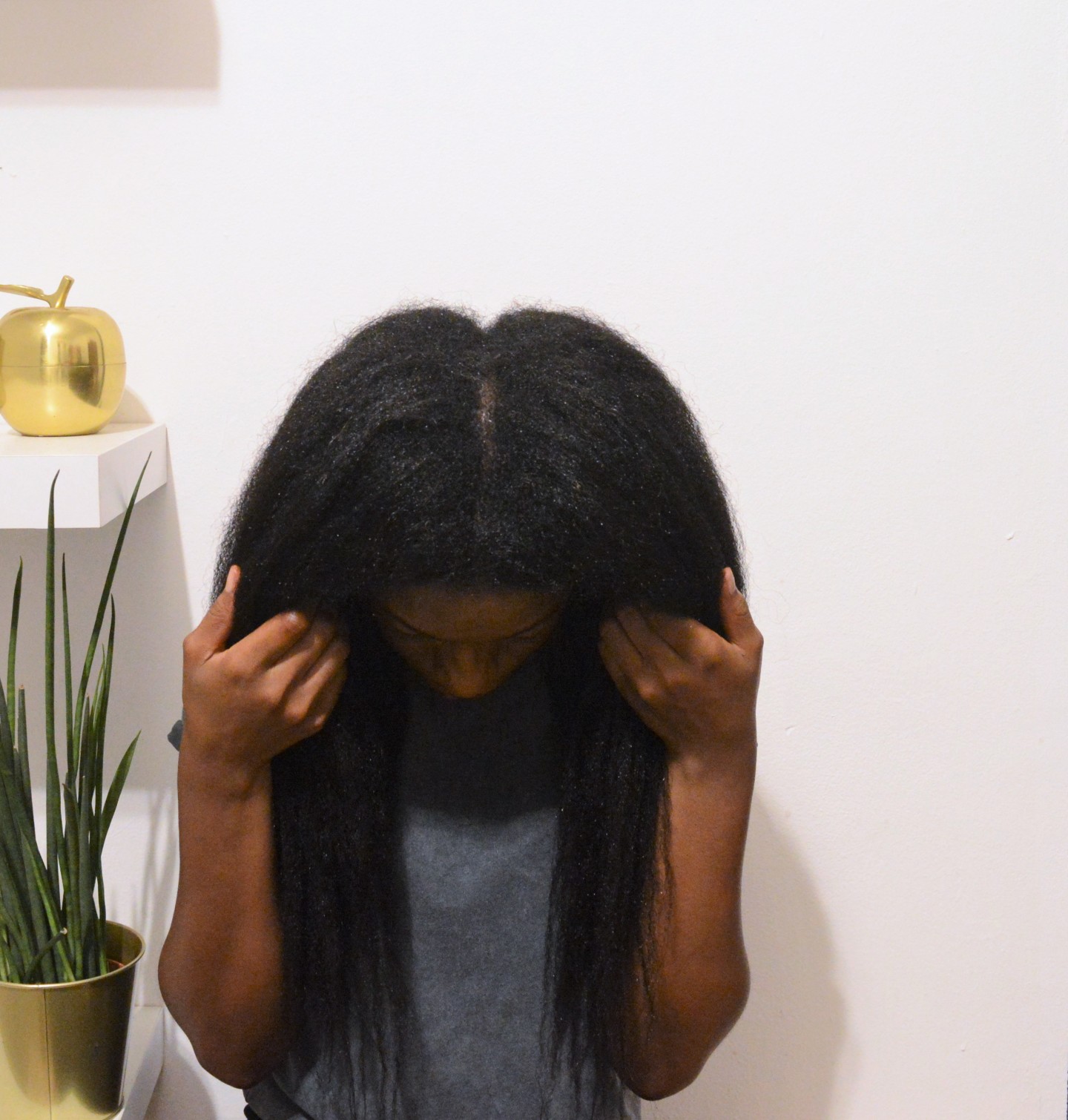 Hi ladies,
Its been a little while since my last hair update.  Somehow, I've found myself at 6 months post relaxer again despite saying over and over that stretching this long probably isn't the best for my hair.  Unfortunately, my schedule meant I kept pushing it further and further back.  However going forward, I am determined to reduce the length of my stretch to 4 months…..okay maybe 5 months
I wanted to share pictures of my hair at this stage, to show that, its not easy and its not pretty.  It's the usual things I complain about, the tangles and matting, the fact that wash day becomes a major chore, constantly fighting dryness and because I have so much volume at my roots, my ends look rather thin and damaged in comparison.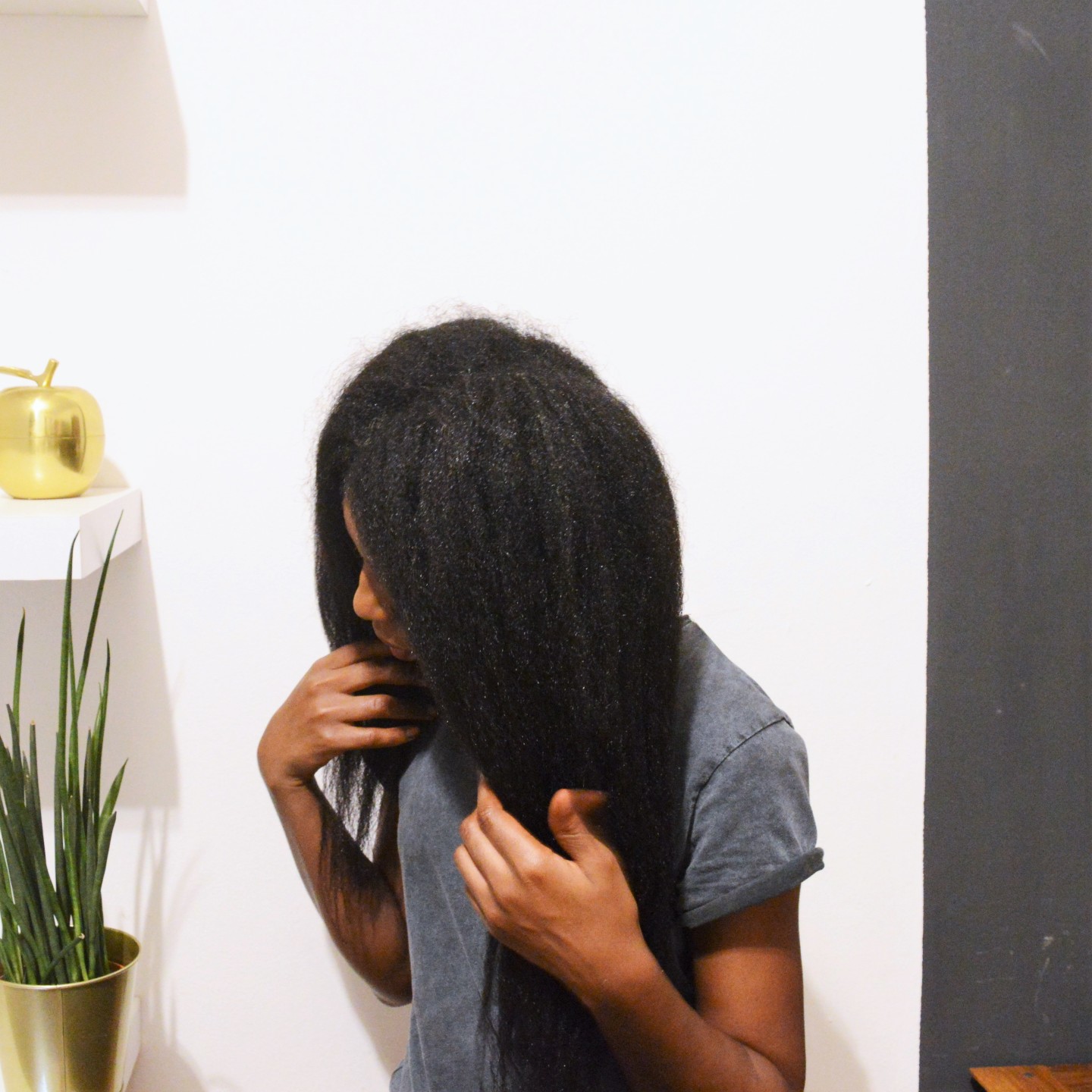 I took the pictures in this post about a week after washing.  I was supposed to put it in box braids (with no extensions) day or two after washing but couldn't because life happened.  I had moisturised and detangled my hair about an hour before taking the pictures and I could already feel it beginning to clump and matt a little which you can see  in one of the pictures below.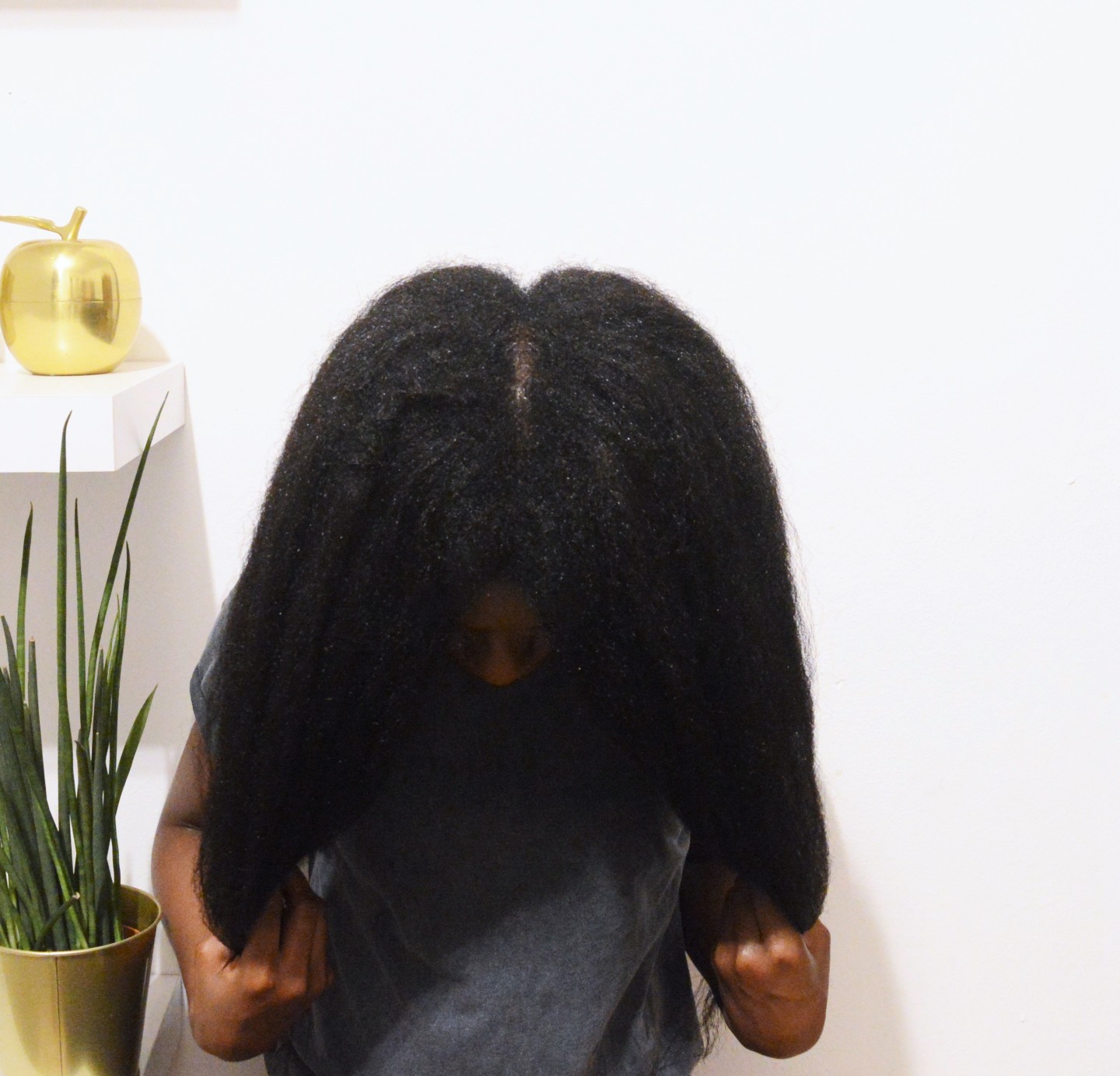 When I have a lot of new growth, my hair tends to matt quite badly if I wear it loose for a few days.  And when I say loose, I mean in a bun or faux bob style, I wouldn't dare wear it down  or completely loose because I know I'd probably end up with locked hair and a trip to the barbers. I have to be very thorough and gentle when detangling, which with so much new growth, can be ridiculously time consuming, frustrating and frankly, it is not practical for my lifestyle and work load.
Hair with a lot of new growth is very fragile and must be treated with extreme care to avoid breakage.  Also, day to day manipulation should be avoided when deep into a stretch. And this is WHY I need wigs to help me get through my stretches.  I simply refuse to spend so much time on my hair daily.  When my hair is in box braids under my wigs, I can focus on moisturising and sealing and because my hair is confined within the box braids, it no longer tangles.  However, I still spend good time and care detangling when I eventually undo the box braids to wash my hair.  I don't enjoy wash days at all when I am deep into my stretch, but I suppose I only wash once in two weeks so it's not too bad.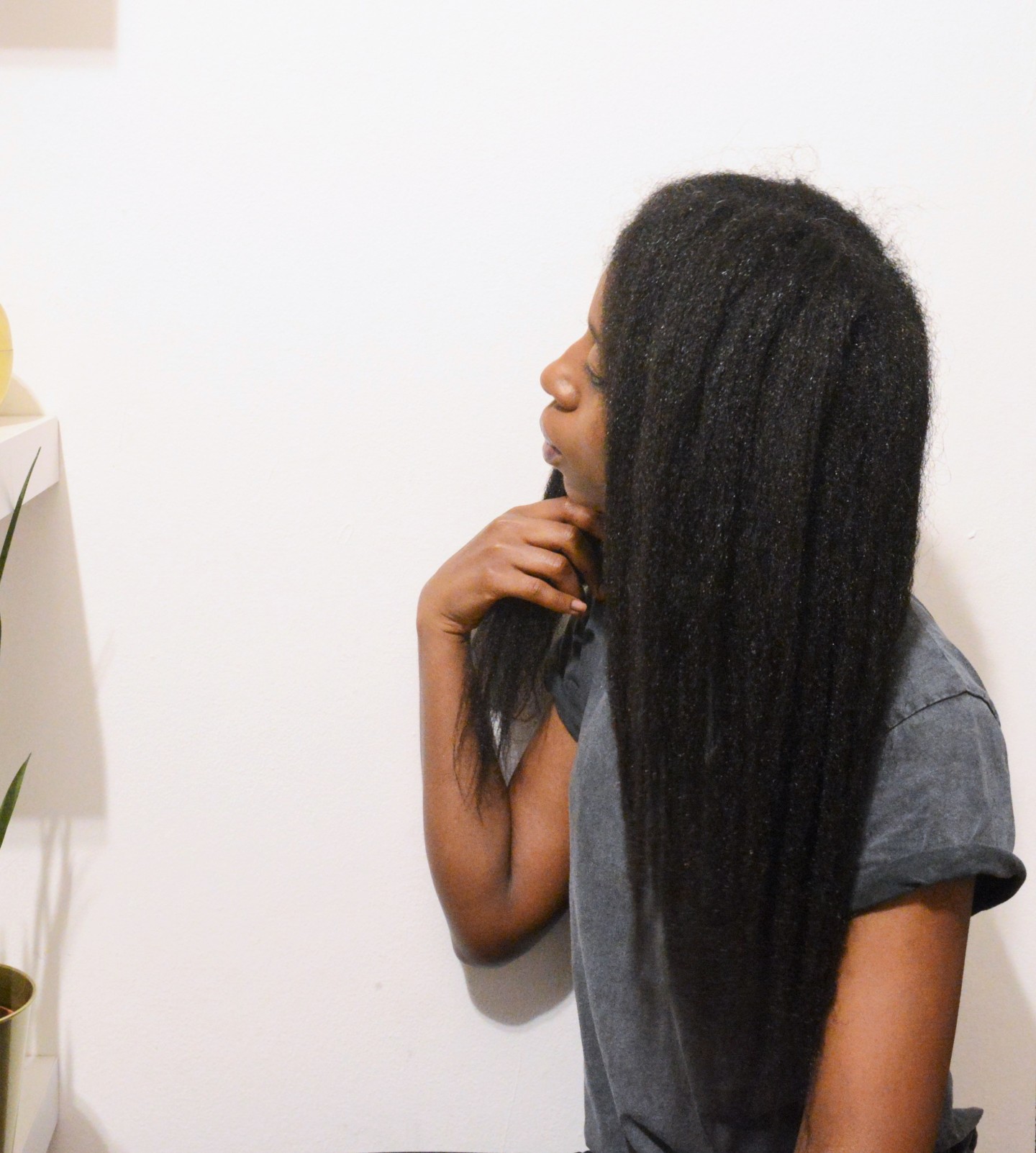 So yes, this post is a major rant or vent of how much I don't like stretching excessively.   Sorry 😊 How long was your longest stretch?  Were you able to manage it well and avoid breakage?  Share your tops for getting through your relaxer stretches.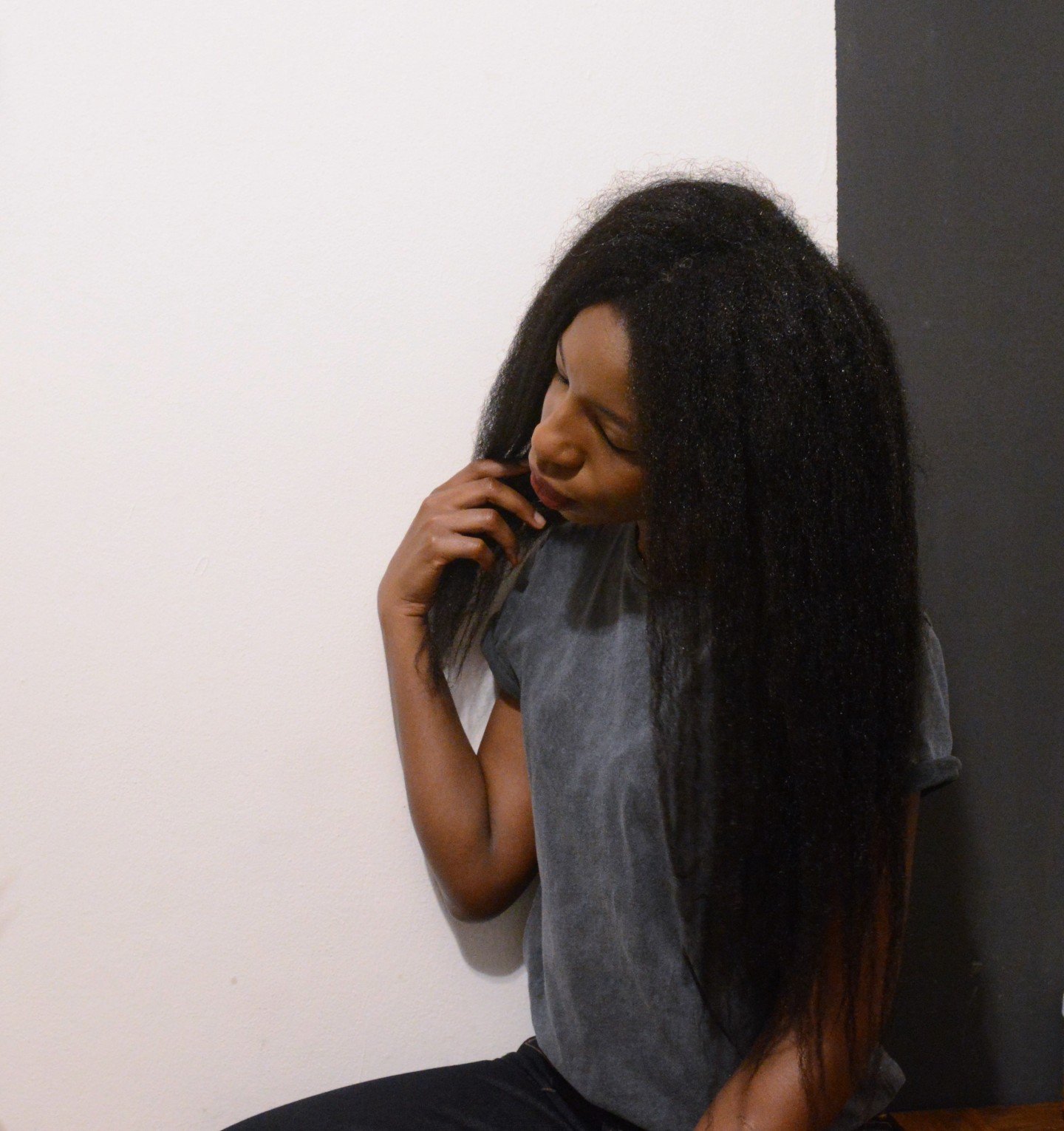 My next post will be an educative one about drying your hair.  Micro fibre versus towels versus t shirts and how to use them correctly.  Its going to be a good post.
See you soon
x
Lade
Learn | Change | Grow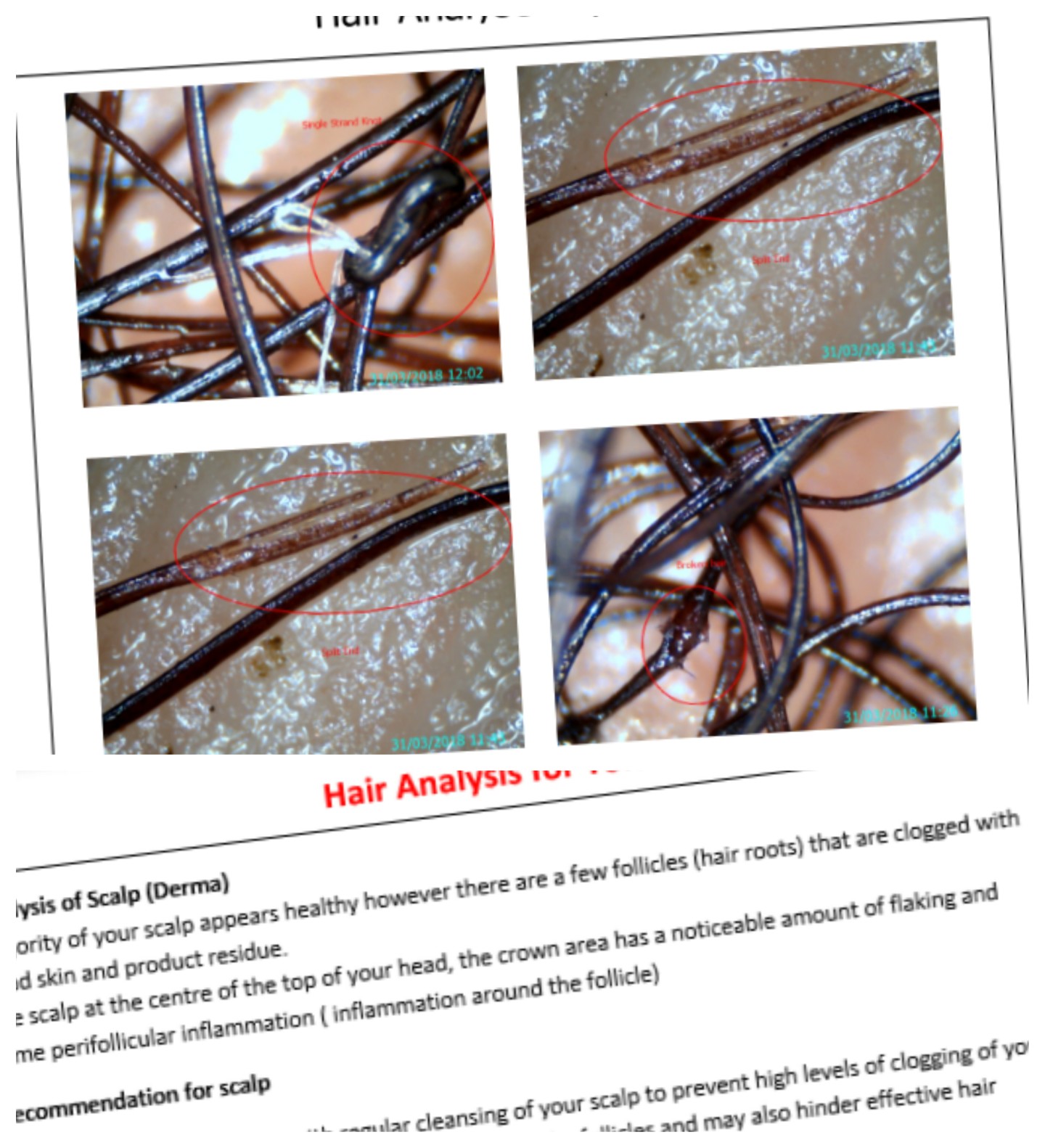 I receive a lot of emails from ladies who tell me they have been caring for their hair for months or years but they are still experiencing a lot of breakage and they have been at the same length for years.
I also notice that when on a hair journey, we often complete length checks every few months to see how long our hair has grown.  We often use length alone to judge the success of our hair journey but how do we know if the health (lustre, body, strength and quality) of our hair is improving?
In both scenarios above, what we should be doing is checking how healthy our hair and scalp really is.
Why you should do it
A hair health check will show :
The quality of your hair cuticle
Issues with your scalp and follicles such as clogging, dryness, inflammation etc
Evidence of heat damage
Split ends
Fractured hair shaft and other hair shaft disorders
These are not always visible to the human eye and seeing them with the help of a Trichoscope ( hair microscope) will help to flag up what may be lacking in your hair care regimen or adjustments you should make to your practices or product use so that you experience less damage and breakage and maximise your hair growth potential.
A hair health check will also help to identify lifestyle, medical or hereditary factors which may be affecting your hair and scalp.   Identifying what issues there may be is the first step to preventing further damage, reducing and eventually reversing the hair loss where possible.
How The service Works 
The service is a three-stage process which includes:
a microscopic examination of your scalp, hair follicles and hair stands
collection of information about the internal and external factors that may affect your scalp health and hair growth such as your medical history, hereditary factors, lifestyle and hair care practices.
a report on the findings of the analysis and 6 annotated microscopic pictures of your hair and scalp. Hair care recommendations to improve the health of your scalp and hair Further tests with your doctor will be recommended if necessary
Location: Hairitage Salon, 2nd Floor Lennox Mall, Admiralty Way, Lekki Phase 1.  This service is not available online.
Booking: Bookings must be made in advance.  Please send an email to rehairducation@gmail.com  or call  09082474331 for further enquiries and to make a booking
x
Lade
Learn | Change | Grow