Hello ladies,
It's no secret that I love wigs. I have owned many wigs over the course of my hair journey and I am so excited about a new addition to my collection: a texlaxed textured wig.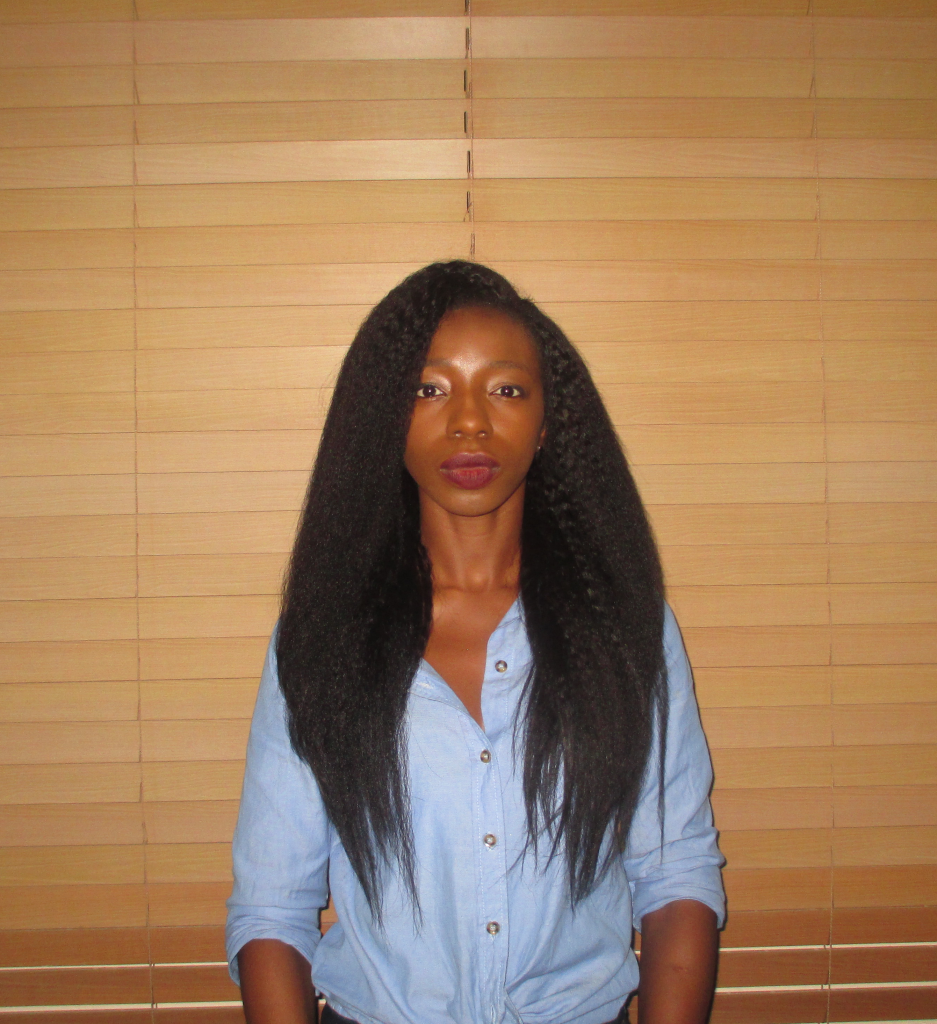 With the rise in the number of ladies with afro and texlaxed hair, it's great that there are now hair extensions created specifically to match our hair texture. Over the last year or so I have been noticing a type of textured hair extensions which I thought would blend very well with texlaxed hair. I decided to get my hand on some from a company called Nazuri Curls and I have made a u-part wig with it. I can sum up my first impression in one word: love!!!!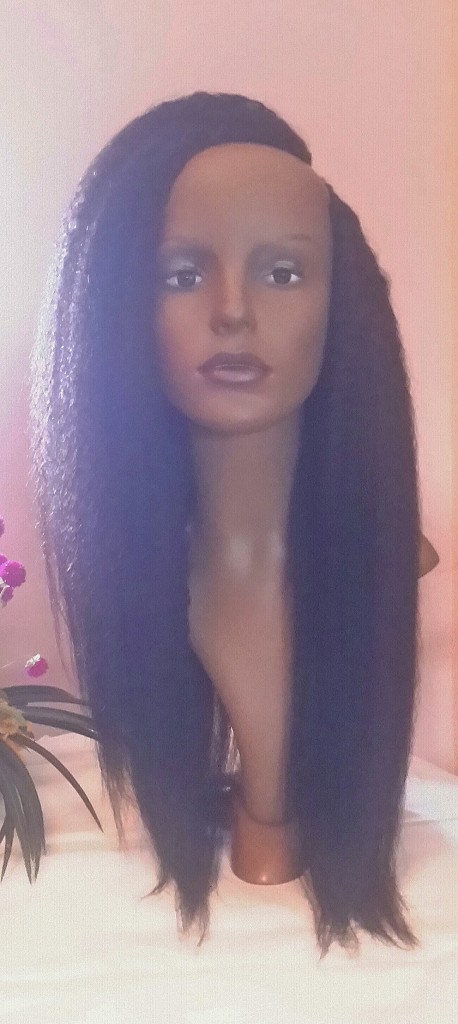 ABOUT NAZURI CURLS
Nazuri Curls is a hair extensions brand which produces textured hair extensions and closure pieces.  They are based in the UK and have a distributor in Nigeria however their wefts can be shipped worldwide. There are four types textures created by Nazuri which are Afro, Kinky, curly and Straight.
I first noticed the brand at a few hair related events last year. I attended a small hair care gathering a few months ago and noticed the organiser had some beautiful textured hair extensions. I asked her what brand it was and when she said Nazuri I was sold.
I was about to place my order when I received an email from Nazuri asking if I would be interested in reviewing their extensions and off course I jumped at the opportunity. I was given a discount on my purchase and one of the main reasons why I accepted the offer is because Hairducation readers get a discount too.
THE HAIR
I chose to buy two bundles of the straight texture in 18" and 20". Nazuri Curls advise that the hair is low maintenance and sent me a very detailed care guide. As a wig lover and more importantly as a wig maker I have come across many types of hair extensions over the years so I recognise great hair extensions when I get my hands on it.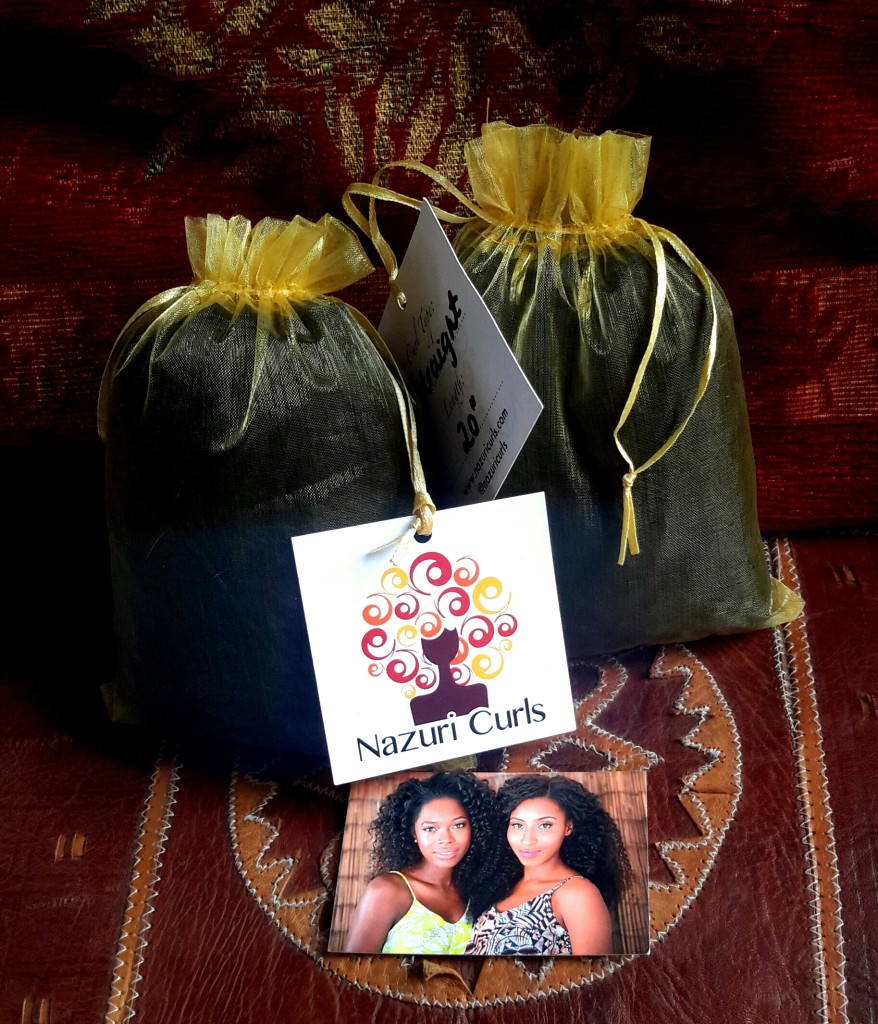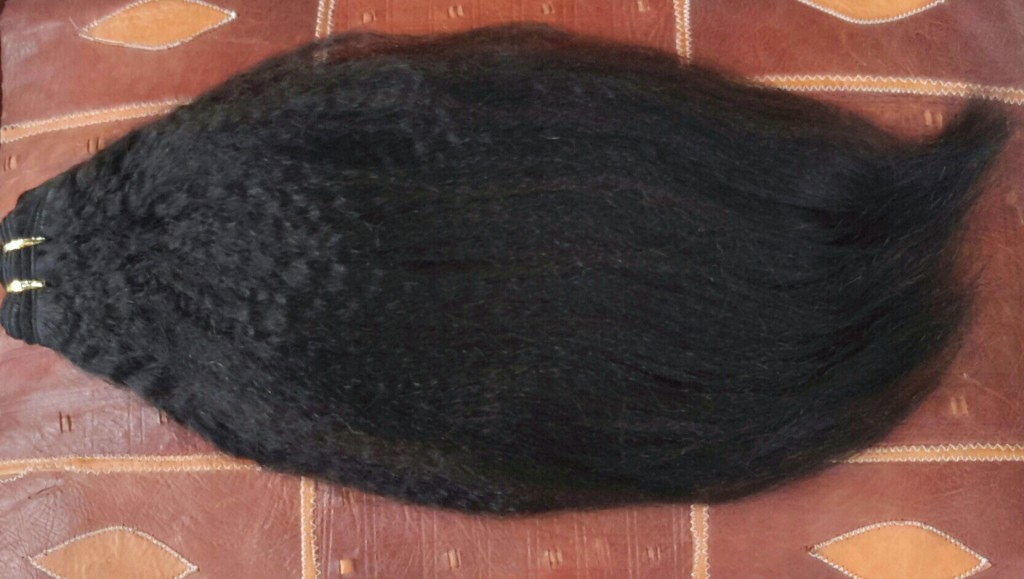 Some of the things I love about the straight texture include it's:
Softness
For some reason I expected the hair to feel dry and a little scratchy.   I was pleasantly surprised by how soft the hair felt.
Density/fullness
Normally when making wigs with long hair extensions you are advised to buy 3 bundles. I decided to buy just two and as you can see from the pictures the wig is so full. At some point I was even concerned it would be too full.
Weight of the wefts
Now this point is really important from a hair care perspective. Wigs and weaves can be great protective styles but if they are too heavy, they will do more harm than good. The Nazuri Curls Straight wefts are light……super super light weight. When I wear a wig I don't like to feel the weight or tightness of it on my head. Having worn the wig for the first time it certainly scores 10 out of 10 on this point.
Smell
Yes, you read right….. smell. I have come across hair extensions from some brands that smell unpleasant and this can be a little off putting. The Nazuri hair smells sooooo lovely.   On the day I received the wefts, I was playing around with my mum and had the wefts in my hands, I covered my mum's face with them and waited for her to say something like "get it off"…but she said was "oh that smells nice"
Texture
Its crazy how much the kinky straight hair matches my texlaxed hair texture. It looks so much like how my own hair does on my wash days. The extensions are however more lush looking, fuller and certainly feels softer than my own hair.  It is also thicker at the ends than my own hair.
I have was seen the hair on a natural haired lady (her hair was blow dried), it blends well with my texlaxed hair and if the extensions are straightened, will blend well with relaxed hair. Talk about killing three birds with one stone.

ROCKING IT



I have only begun wearing the wig this week and I can't wait to style it in a multitude of ways. I am glad its low maintenance because I don't want to spend too long looking after the wig, after all it is supposed to be a mini break from hair care responsibilities.
There are only two little cons I have noticed at this point. One is that the top part of the weft has a slightly different texture to the rest of the length. I think the top part looks like a braid out whilst rest of the hair looks like texlaxed hair.   When I actually put the wig on it wasn't an issue at all.
I am not quite sure if this next point is a con…the hair is full. I am a slim woman so I was a bit concerned that the hair would be so big it would wear me rather than the other way around. However now that I've actually worn it, I don't think it's too big….and its fullness is growing on me more and more.
I will write another post soon to show how well my own hair blends with the wig and how the hair is holding up. Don't forget you can get 10% off Nazuri Curls hair extensions by using the Hairducation discount code.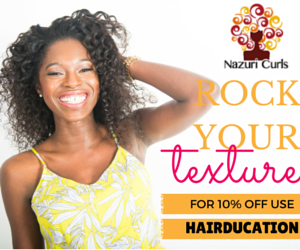 You can see their other curl types by clicking here.
My next post will be about how I care for the hair I leave out when wearing u-part wigs. I have learnt how to prevent my leave out hair breaking and thinning out and will share my secrets in the next post.  Come back soon ladies.
X
Lade
Learn | Change | Grow