Hello ladies
I have self trimmed my hair for many years now and plan to continue doing so in the future. I have always known that it was important to invest in good quality hair cutting scissors.  I was also aware that there were some do's and don'ts of caring for your hair scissors.   Unfortunately I ignored these until very recently.
In the past, I used any kind of scissors to cut my hair but when I started a hair journey I bought my hair scissors from my local hair and beauty store at the time. The problem was that I took zero care of my scissors and that had some consequences for my hair.
In this post, I will share a little bit of information about why the scissors you use to cut your hair and how you maintain it matters.  I have learnt so much whilst carry out research for this post and I will post some links below to some sites that go even deeper for ladies or hair stylists who would like to lean more.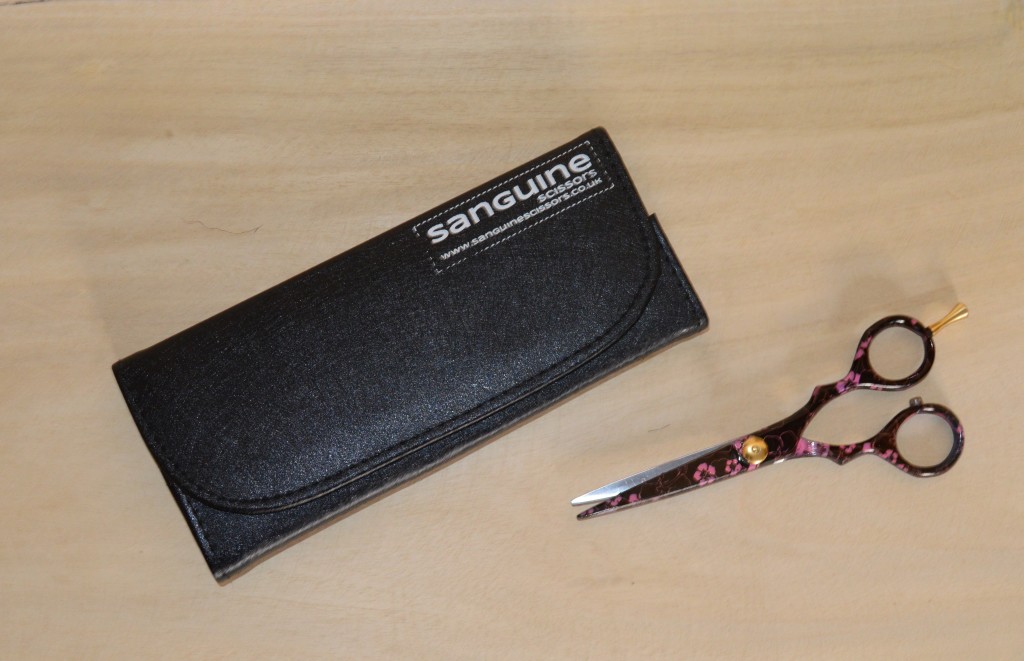 T
he Design
Like many people, I knew that there are sooo many different types of scissors for cutting various types of material and fibres. I always assumed this was just to make the cutting process easier or smoother but I somehow failed to realise that the design also has a huge impact on the material being cut.
Using scissors that have not been designed to cut hair can cause cuticle damage to the areas that are being cut. So although your ends may look "fresh and healthy" when you fist cut them with the wrong type of scissors, what you will get is ends that are damaged as they are being cut.
These damaged ends will then split easily and quickly which means you will end up having to trim your hair more frequently. This can be avoided by using the right type of scissors
The Importance of Caring for Your Scissors
A good hair scissors should have sharp blades!!!!!   When I received my scissors, I gently touched the blade I was stunned and scared by how sharp it was.
A very sharp scissors is needed to give hair fibres that clean and smooth cut. A blunt scissors on the other hand will tear through the hair fibre damaging the cuticle and creating new splits although this may not be apparent at first.
If a blunt scissors has been used, usually within a week or two, the ends that looked sharp and felt smooth will begin to look frayed and feel rough again.
To avoid this happening, it is important that you use your hair scissors for cutting hair only and not other fibres like paper or fabric as this will cause the blades to become dull.
Please do not use your hair scissors to cut the hair of weaves and wigs even if they are labelled as 100% human hair or virgin hair.  Apparently such hair is usually coated or cleaned/treated with chemicals which can damage the scissors.
A lot of salons may not have scissors dedicated specifically for cutting the hair that grows on their clients head  but not for weaves and wigs so it may be best you invest in your own which you can take to the salon.
If you are really interested in learning more about the anatomy of a hair cutting scissors and how to maintain it please click on link 1 and link 2.
My Scissors and My Ends
I have tried and failed to buy hair scissors in Nigeria because the stores I buy my products from always seem to be out of stock.
I attended a Beauty Expo late last year and tried to purchase one there but the international company selling the scissors were very high end ( the cheapest one they had was on sale for $130 and I wasn't willing to spend that amount). So I went on to good old Amazon UK and ordered one which at the time was on sale for £14. I think is very generous given the quality.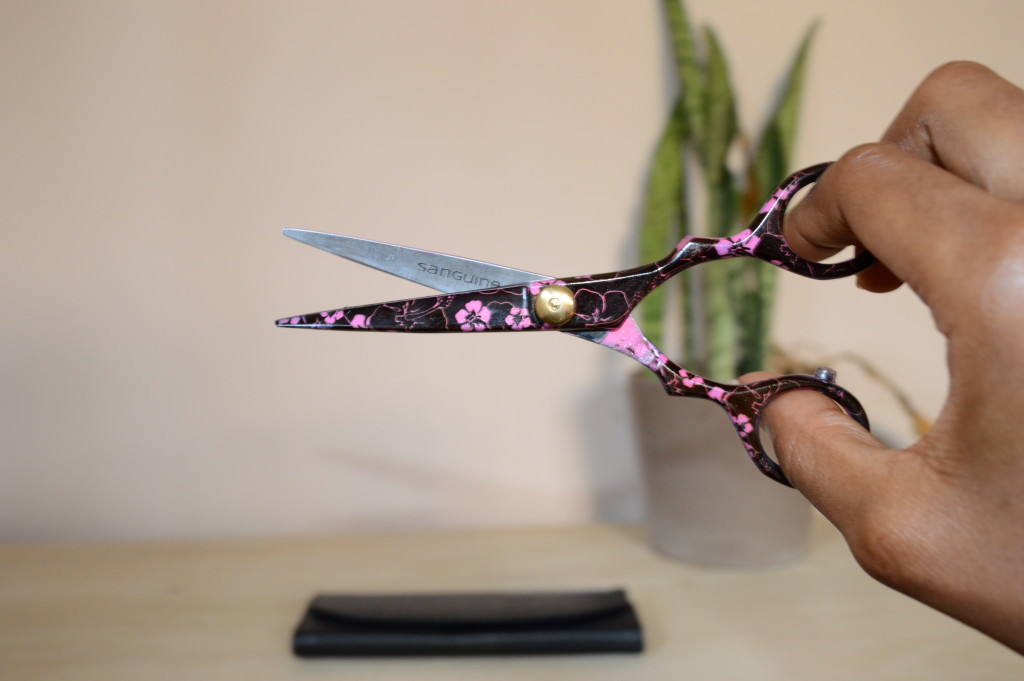 What I love most about the scissors if the little gold circle/dial on the blades which I can rotate to increase and decrease the tension/tightness of the scissors. If the tension of the scissors isn't right it will bend or fold the hair as it is being cut. It was when I did a little research on the importance of being able to adjust the tension of a hair scissors that I realised that I had actually purchased a really decent one.
I have used it twice so far and I really can see a difference. My ends look very neat and seem to be absorbing and holding moisture better which are a sign of healthy ends. I also find that I have that nice fresh trim look for much longer compared to when I was using blunt hair scissors.
A decent quality and well cared for scissors will help you retain more hair ( if length is one of your hair goals).  If you sell or know where to buy good quality hair scissors in Nigeria please do share.
I hope you have found this post informative. My next post will be my one month post relaxer update. Come back soon.
X
Lade
Learn | Change | Grow