---
Hello ladies
Hairfinity is a successful brand that many of us are familiar with; however for the benefit of ladies aren't, Hairfinity is probably the world's best selling hair vitamin. Hairfinity vitamins are an all natural dietary supplement that gives the body all the nutrients and minerals it needs to grow healthy hair. Basically Hairfinity helps you care for your hair from within.
Due to the fast pace of life and the hectic schedules most of us have, our diets often become compromised because of our lifestyle. Many ladies do try to eat healthy food but also use dietary supplements to provide their bodies with the nutrients that may be lacking from their diet. Ladies trying to grow longer hair often choose Hairfinity because it is rich in nutrients and vitamins that specifically promote fast hair growth. Just have a look at the Hairfinity Instagram page to see the great progress so many of its users have achieved!!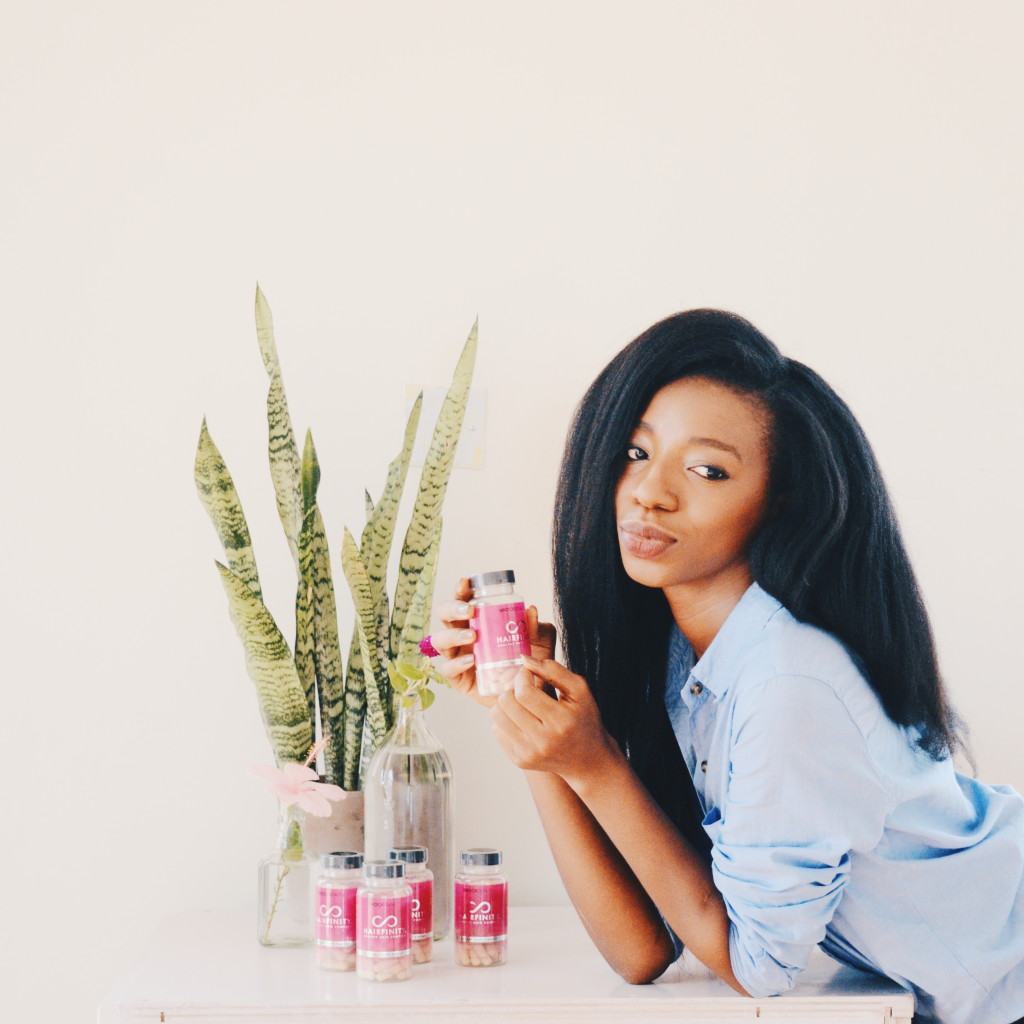 Hairfinity is currently sold in 34 countries and was officially launched in Nigeria in 2012. If you live in Lagos, you may have come across several of the brands billboards and adverts on BRT buses recently. Hairfinity also has a strong social media presence and many celebrity endorsements in Nigeria and worldwide.
I had the pleasure of meeting and working with the Hairfinity Team at the Beauty Africa Expo held in Lagos last October. I really didn't know what to expect and felt a bit nervous about meeting the creator of such a huge brand. I can tell you with sincerity that Tymeka Lawrence, the creator of Hairfinity and her team were so warm, considerate and professional, very driven and somehow made work fun, I had such a blast.
What struck me the most was how hard working and hands-on everyone was and how much they all believed in their brand. The experience as a whole left me feeling motivated and inspired to work harder on my passions and projects. I am so proud to be teaming up with Hairfinity who are sponsoring this rather generous giveaway.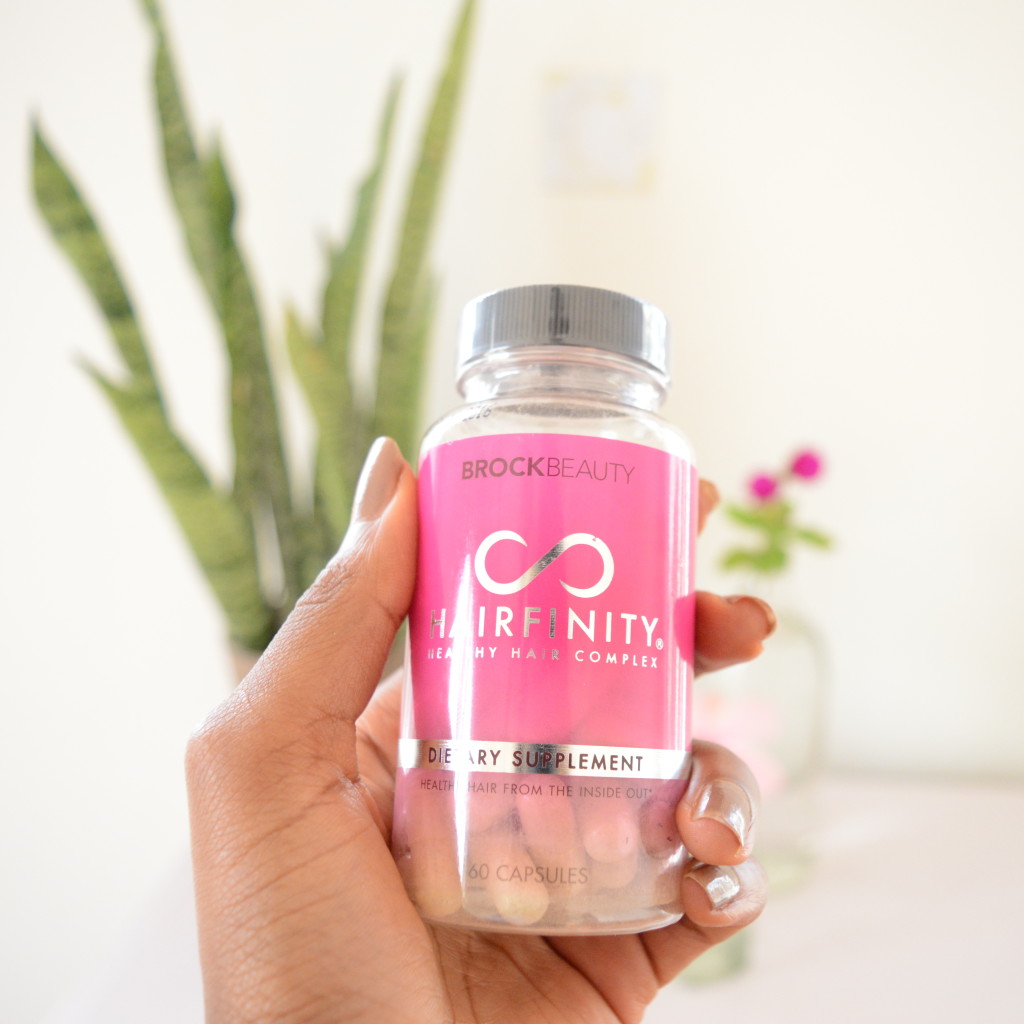 THE GOODIES
Ladies, there will be not one, not two or even three but 25 …..yes 25 lucky winners who will each get 1 months' supply of Hairfinity Vitamins!!! Sounds amazing right? Keep reading for details on how to enter and win.
HOW TO ENTER
Entering this giveaway is straightforward and should only take a few minutes. To enter you must
Live in Nigeria and be over 18 years of age
Follow Hairfinity Nigeria on Instagram
Join the newsletter on the Hairfinity Nigeria website
Leave a comment below saying why you would love to win and send a current picture of your hair to rehairducation@gmail.com . Please try to send sharp and bright pictures.
After the winners have finished using their 1 months supply, they must send their hair update picture to rehairducation@gmail.com Please note that by submitting your photo you are giving Brock Beauty (Hairfinity) an absolute and irrevocable non-exclusive, royalty-free, worldwide license and rights to use your image.
That's all it takes ladies and you could be one of the 25 winners. This giveaway is open for a week and closes on Saturday 14th May at 11.59pm.  The winners will be selected at random.
So tell everyone  to get involved and enter the giveaway.  Best of luck ladies!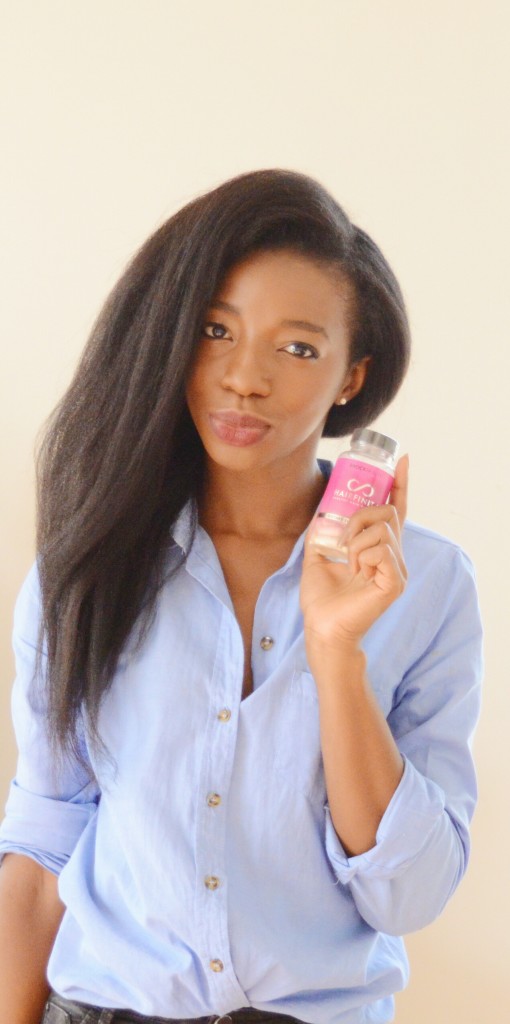 X
Lade
Learn | Change | Grow