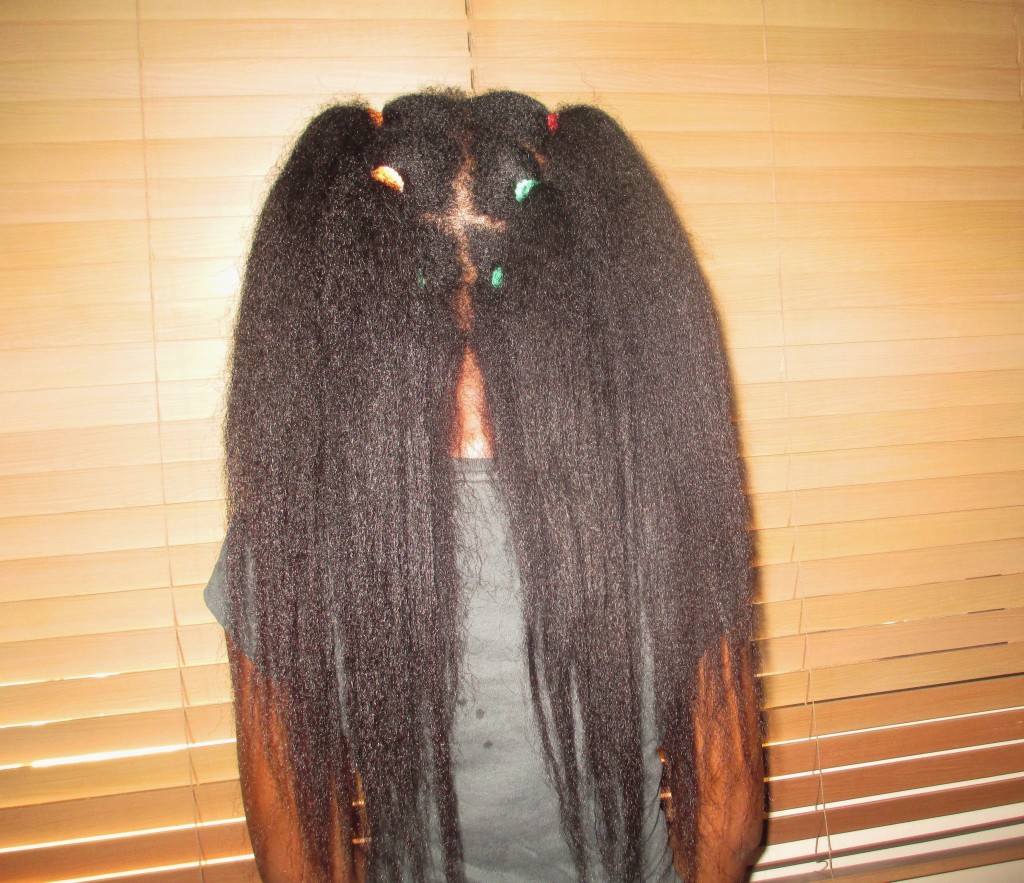 Hello ladies
As promised I am working harder (and a little smarter) to make sure I update Hairducation more regularly.  It's all about planning really.
I am currently following my wig regimen and my hair has been hidden under my wig for a few weeks now.  I had a wash day last weekend so it was the perfect opportunity for me to write a hair update post.
I will also use this opportunity to share a new method of air drying that I have fallen in love with .
Hair Update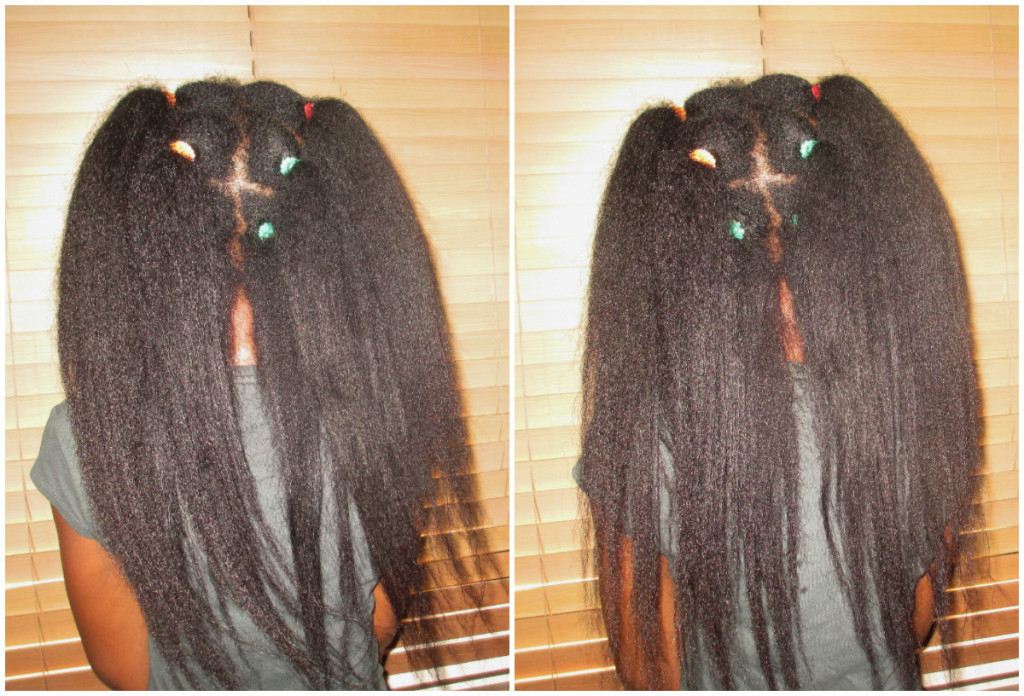 I am currently 16 week post relaxer.  My hair was under processed (more than I intended) during my last texlax.  It is actually very hard for me to distinguish between my new growth and the under processed hair.  I thought about doing a corrective relaxer but felt confident I could manage the two textures for a while.
I usually stretch my relaxers for 20 to 25 weeks but I most certainly will NOT be stretching for that long this time.
My hair is not doing bad at all.  I have been working hard to take care of it under my wig and I believe this is paying off.  I also have very little tangles and breakage because I am doing everything in sections.
My ends certainly need a trim.  They are really old and weathered and damaged and there are a few split ends in there too.  I am actually looking forward to trimming them.
New Air Drying Method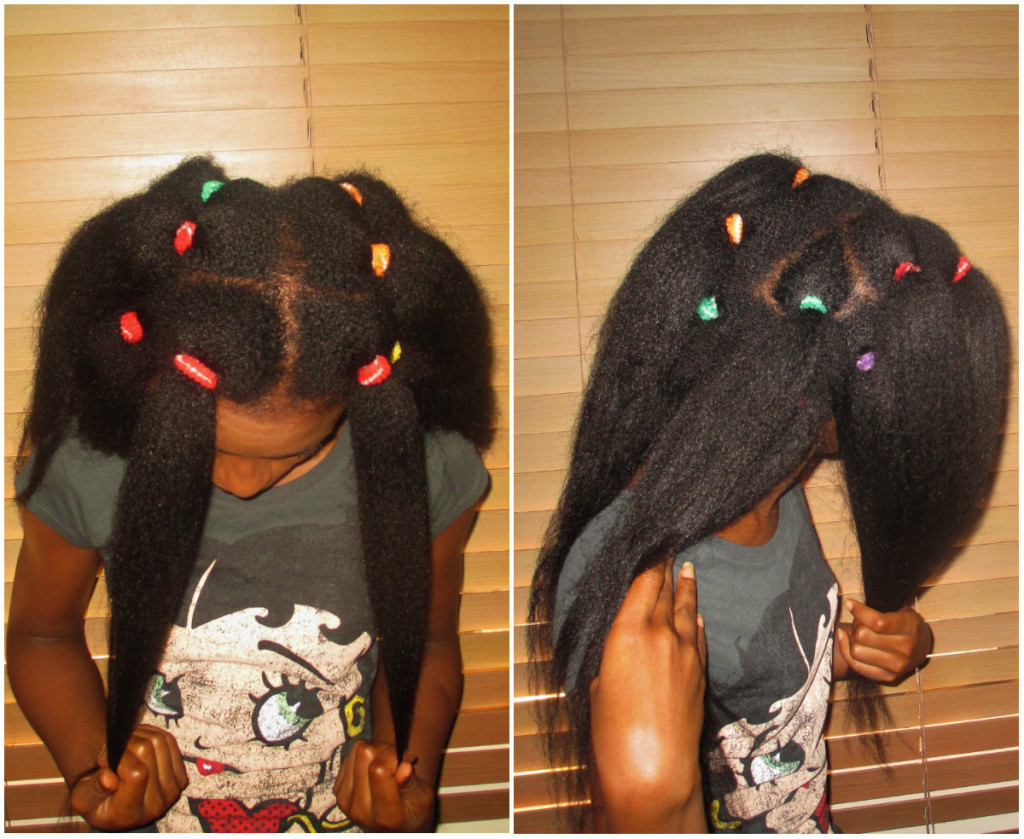 I used to air dry my hair using the scarf method, i.e.  hair detangled and combed back with a satin/silk scarf tied at the front to make edges smooth.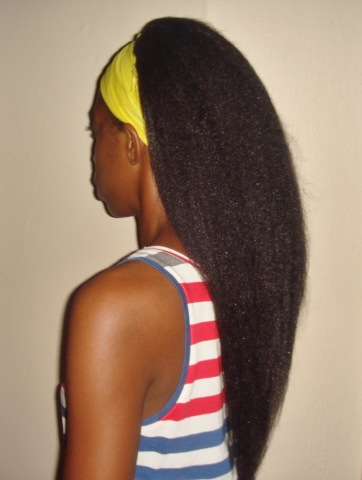 This method is great for my when I don't have too much new growth.  I find however that with my hair getting longer and thicker over the years, the scarf method isn't always ideal for me.
Some of my hair would get a little matted at the roots and I would experience a lot of shrinkage.
On my last two wash days,  I decided to try something which I hoped would prevent or at least reduce the matting and shrinkage.
My wash day was as follows
As usual, I washed and deep conditioned my hair in braids, (I did 14 box braids this wash day).
After rinsing my hair thoroughly, I unravelled one braid, detangled and applied my leave in conditioners and combed through gently.
I secured the base of the hair with a small hair band.  The hair was secured firmly but was not too tight.
I repeated the above steps with each of the box braids.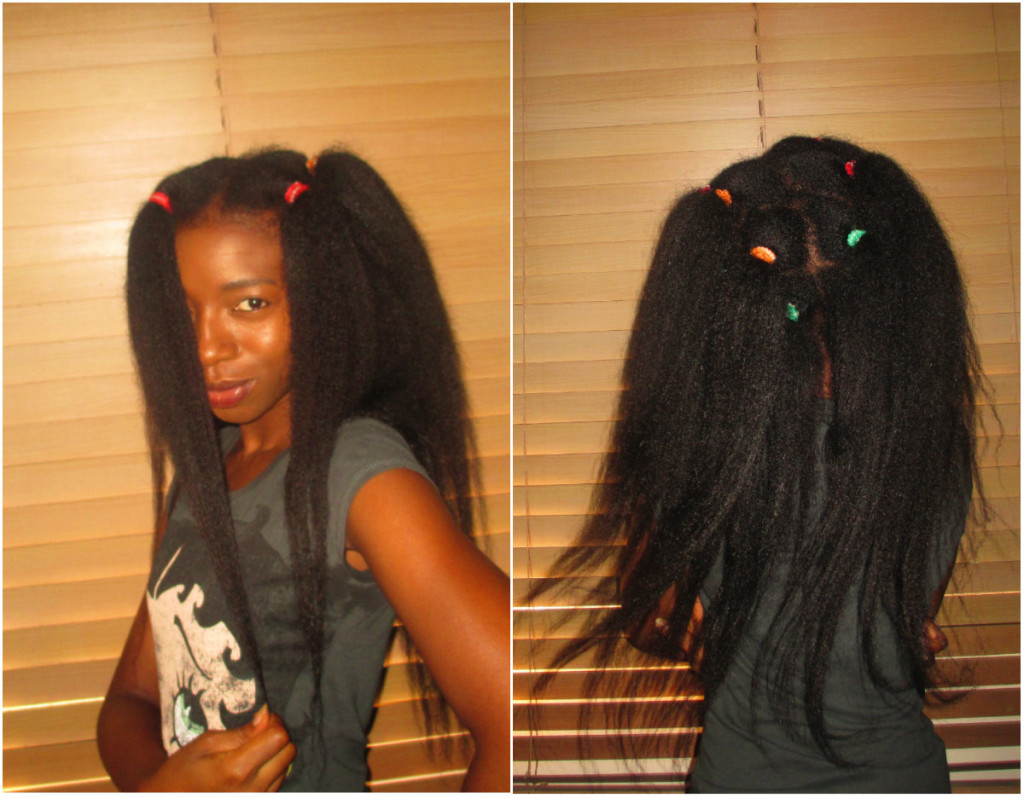 Pros of Air Drying In Sections
It prevented my roots from matting
I experienced less shrinkage of my new growth
My hair was very fluffy and bouncy when it dried
My roots dried A LOT FASTER in comparison to the scarf method
Because my hair is left in sections when it is dry, It makes it easier for me to put it back in the box braids I wear under my wig
Cons of Air Drying In Sections
If the bands are too tight at the base, it will pull, snag and break a few stands when you try to remove them.  A couple of my bands were too tight and broke a few strands.
The others slid off smoothly when pulled them off gently.
I plan to air dry my hair with this method going forward.
What is happening with your hair ladies?  Have you tried any new techniques recently?
The next blog post will be a hair style pictorial.  Please come back soon.
X
Lade
Learn | Change | Grow