Hello ladies
Christmas is almost here.  I am so excited to see family and friends over the holidays.  I hope your Christmas plans, holidays and travels are going well.
I am grateful to God for all my blessings in 2013 and pray for more of His grace in 2014.
As the year is almost over, I was wondering what the last few blog topics for the year should be.  I decided to write about something that a lot of us battle with; our edges.  This will be a two part series and in this post I will discuss causes of receding hair lines.
CAUSES OF RECEDING
HAIR LINES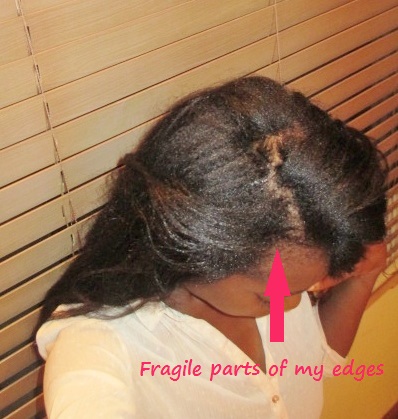 Like a lot of ladies, my edges are the most fragile part of my hair and scalp.  The hair is sparse and the scalp is more sensitive than other areas.  I am constantly on a mission to protect my hairline so I try to avoid things which may cause hair loss in that area.  This includes;
1)      Brushes and Combs
Avoid using fine tooth combs and hard brushes on your hairline.   A wide tooth comb or a very soft brush used gently is all right.  I prefer to use my hands to smooth my edges.
2)      Bonnets/ Shower Caps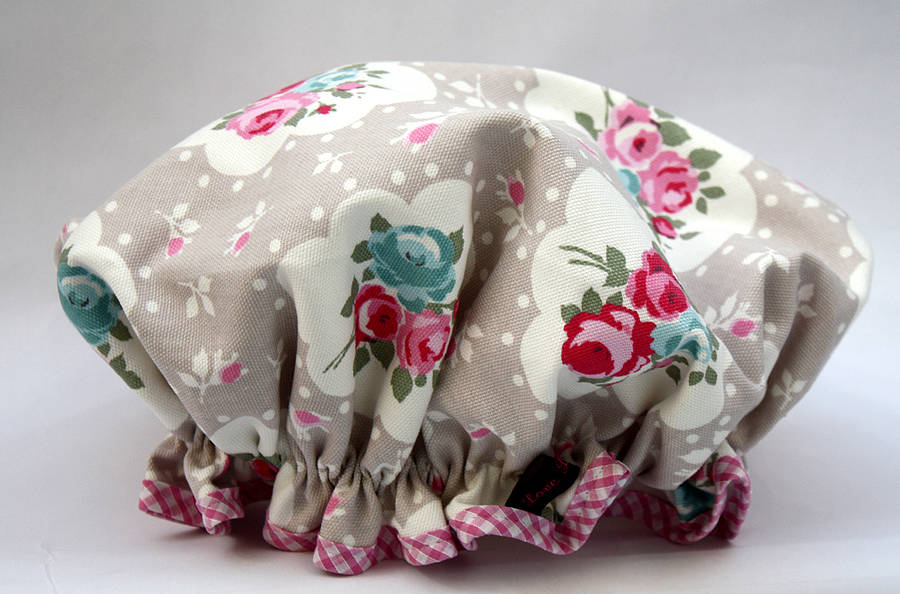 Some night bonnets and shower caps have elasticated bands that have deep folds in the band area.  Please see the picture above.  When placed on the hair line, the folds may pinch/hold on to hair on your edges and nape.  When being removed, they can pull out or break off some of the hair.  Only a strand or two may be pulled out every day but over the course of  a few months, all those strands add up.
3)      Hats/Head Wraps/Wig Caps
Hats, head wraps and wig caps can be great for protecting our hair. However if placed on your hairline, the friction may cause hair loss at your edges and nape.
If you wear hats, head wraps or wig caps regularly, I suggest that you place them above or below your hairline rather than directly on your hairline.  Also make sure your hair is moisturised and sealed before wearing them.
4)      Chemical Over Processing
Relaxers and chemical based hair dyes weaken our hair fibres so it is important to reduce how often we use such chemicals.   The hair on our edges and nape processes quicker than other areas of our head.  To reduce the risk or chemical damage and over processing, apply the relaxer and dyes to your edges and nape last.  Remember to wait at least 8 to 10 weeks between relaxers.
5)      Facial Cleansing Products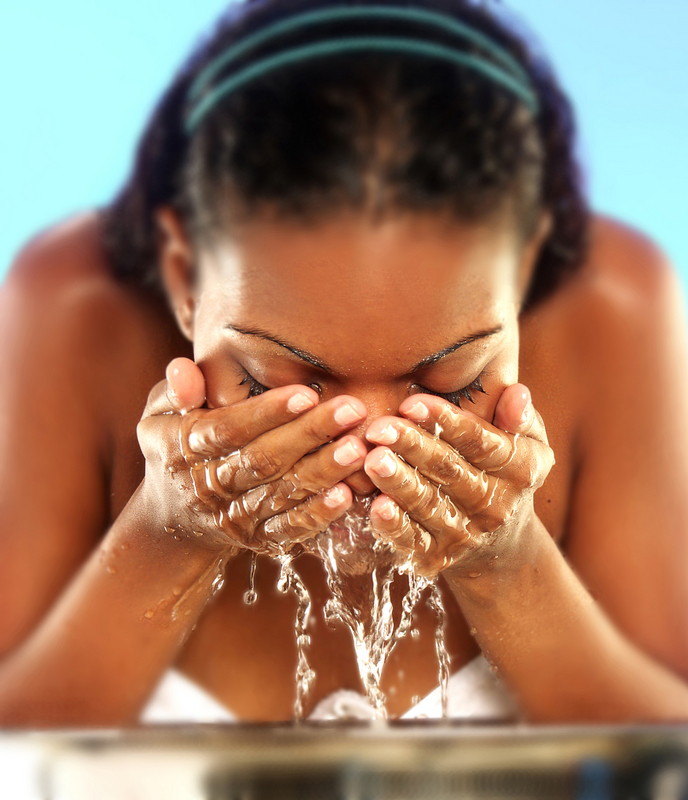 Facial cleansing products can easily come in contact with our edges when washing or scrubbing our face.  The ingredients in our cleansers, scrubs or masks may lead to damage and dryness of the hairs on our edges.
So during your daily facial cleansing routine, try to prevent the products from coming into contact with your edges.
6)      Post Partum Shedding
For some months after childbirth, many women experience a decline of hormones in their body which causes an increase in the number of hairs they shed.   This is known as post partum shedding.   Some ladies find that majority of the hairs they shed after child birth falls from their edges.  Post partum shedding is temporary and should cease when the woman's hormone levels have returned to its normal levels.
Please note that some medical conditions and/or treatment may also result in hair loss.
7)      Hairstyle Choices
The most common and preventable cause of hair loss at our edges is our hairstyle choices.
Weaves, braids, excessively tight buns, up-does and roller sets, etc can lead to hair loss at the edges.   If a hairstyle is too tight,  too much tension is being placed on the hair follicles which may eventually become damaged and the  hair in the follicles may fall out. Please note that damaged hair follicles can produce new hairs but if the abuse continues, the follicle damage may become permanent.
When it comes to edges I always stress that prevention is better than cure.  If your hair styles , how you handle your hair or bad hair care practices are causing your hair line to recede or  become sparse, act now. Don't wait till the damage becomes permanent.
Please come back soon for part two where I will share practical tips that I use to protect my hairline and how to stimulate re-growth of edges were  hair loss has occurred.
Merry Christmas
x
Lade
Learn | Change | Grow