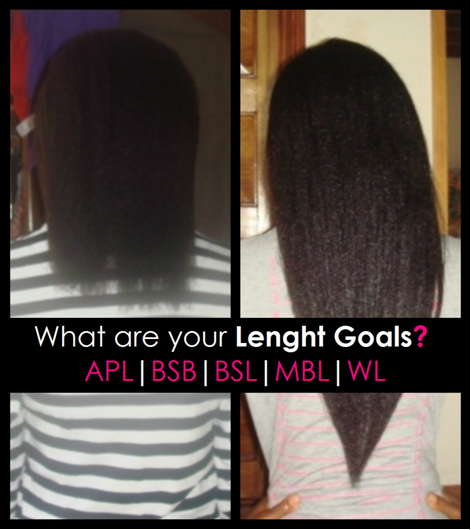 I was watching Act like a lady, Think like a man in the cinema with a bunch of my friends and the following questions came up in the movie: what are your short term goals? what are your long term goals?
I smiled to myself because it reminded me of advice I received at the beginning of my hair journey.  Advice about the importance of short term and long term goals when you start a hair journey.
THE FIRST GOAL
The first and most essential goal on a hair journey must be to improve the health of your hair.  Having long hair which is unhealthy looking, badly damaged and very thin is not a good idea.
A popular saying on hair care forums is "health before length".   When you start your hair journey, you should focus on preventing further damage, restoring the moisture levels of your hair and preventing excessive breakage.
Having a hair regimen will help you achieve such goals.
Most ladies on a hair journey notice an improvement in the health, look, feel and thickness of their hair before they begin to see an increase in length.
THE LENGHT GOAL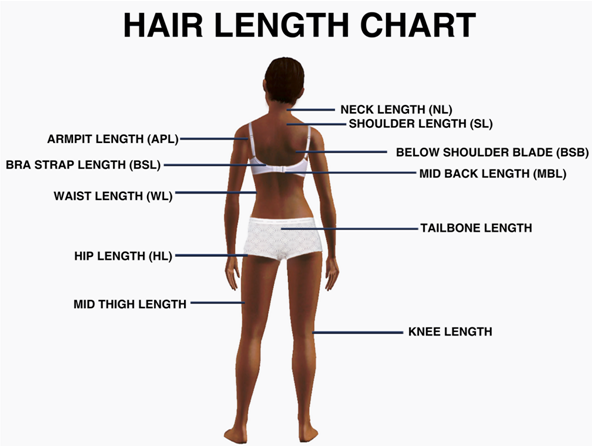 When your regimen is in full swing and you are beginning to notice an improvement in its health, you can move on to setting your length goals.
If you're going to start a journey you might as well have some sort of length destination, however short or long.
Also having a length goal will help to keep you motivated on your hair journey.
The picture above shows the hair length chart and acronyms used on many hair care forums.
If you are currently neck length for example and have a mid back length goal, it may seem a bit daunting and unattainable.
Well to make the journey feel less like mission impossible, it is advisable that you set short term length goals whilst keeping your long term goal at the back of your mind.  It simply makes the journey feel more achievable.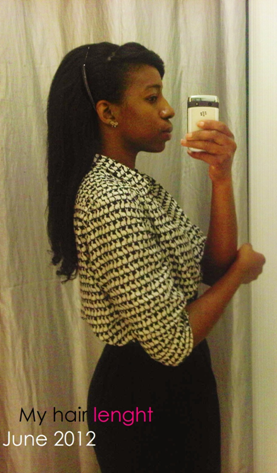 My goal at the start of my journey was to have healthy APL (armpit length) hair.  When I got close to reaching that length I thought, "hhmm actually BSB (below shoulder blade) would be nice".
When I got to BSB the greed monster took over and I set a long term goal of waist length.
In the short term  however, I focused on first getting to BSL ( bra strap length) and then to MBL (mid back length).  Having short term goals made the journey to waist length that much easier.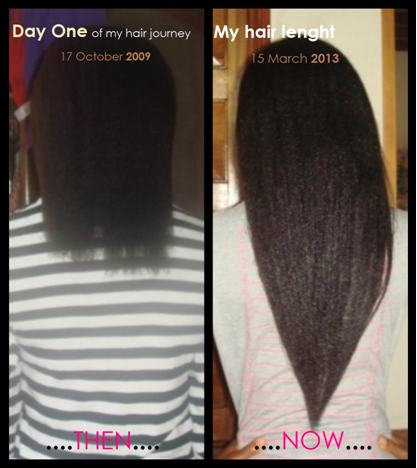 Have you started or thinking of starting a hair journey?  If yes, tell me, what are your short term goals? What are your long term goals?
Learn | Change | Grow