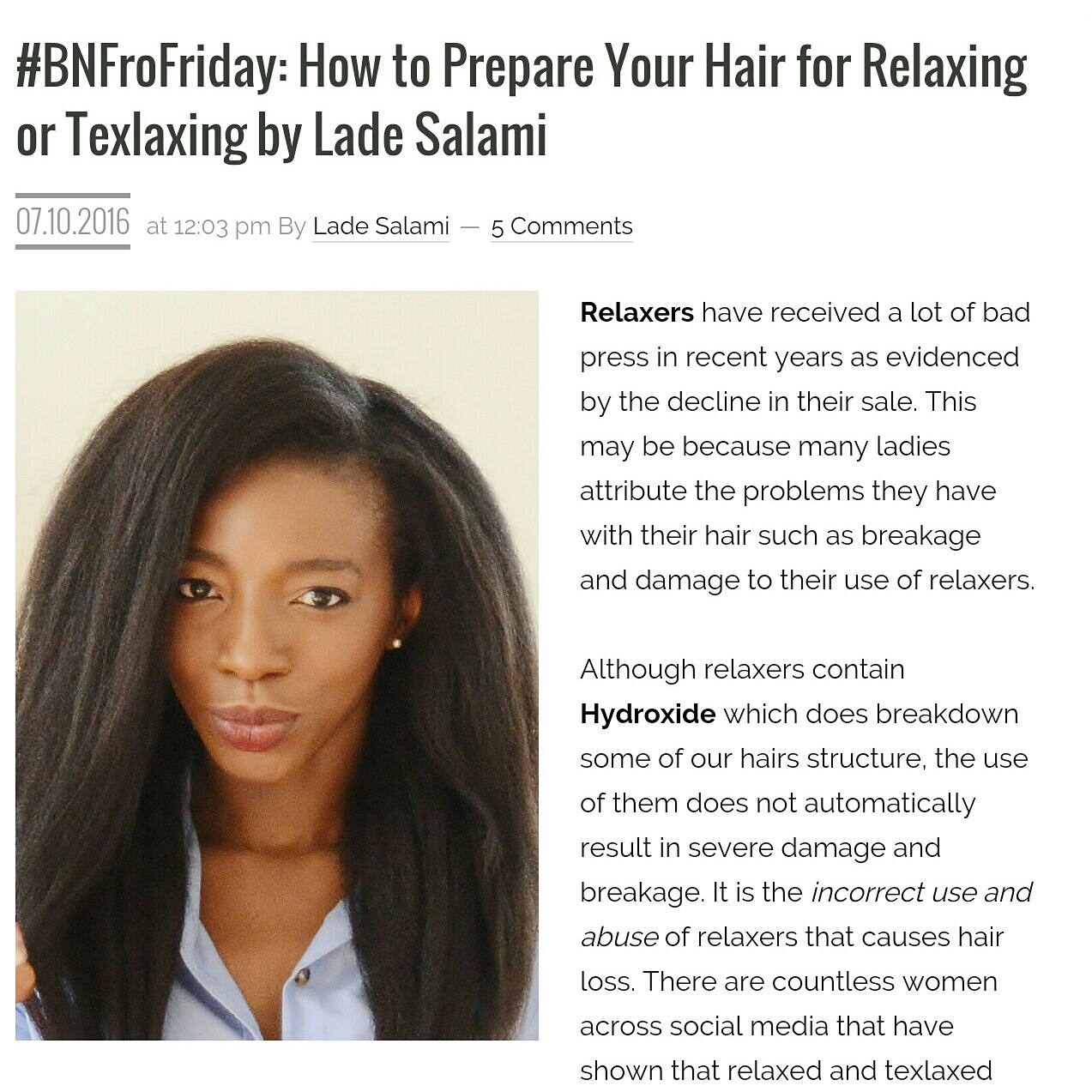 Hello Ladies
I am so happy to announce that I am now a contributing writer for Bella Naija.
I am truly grateful to God that I have been given such a huge platform to do what I love to do: talk about hair. Although I' am well informed about natural hair, I will be writing posts targeted at relaxed and texlaxed readers of Bella Naija. This is because the website is already saturated with information about natural hair care and they were searching for someone who could write posts dedicated to their audience with relaxed hair .
The posts I write will be specifically for Bella Naija, I won't be recycling posts from Hairducation.  I will however be posting the links to my Bella Naija articles here on Hairducation for anyone who is interested in reading them. My first post for Bella Naija is about how to prepare hair for relaxing and you can read it by clicking here.
Thank you all for sticking with me through the years and being a part of my journey as I grow as a hair care blogger.
X
Lade
Learn | Change |Grow