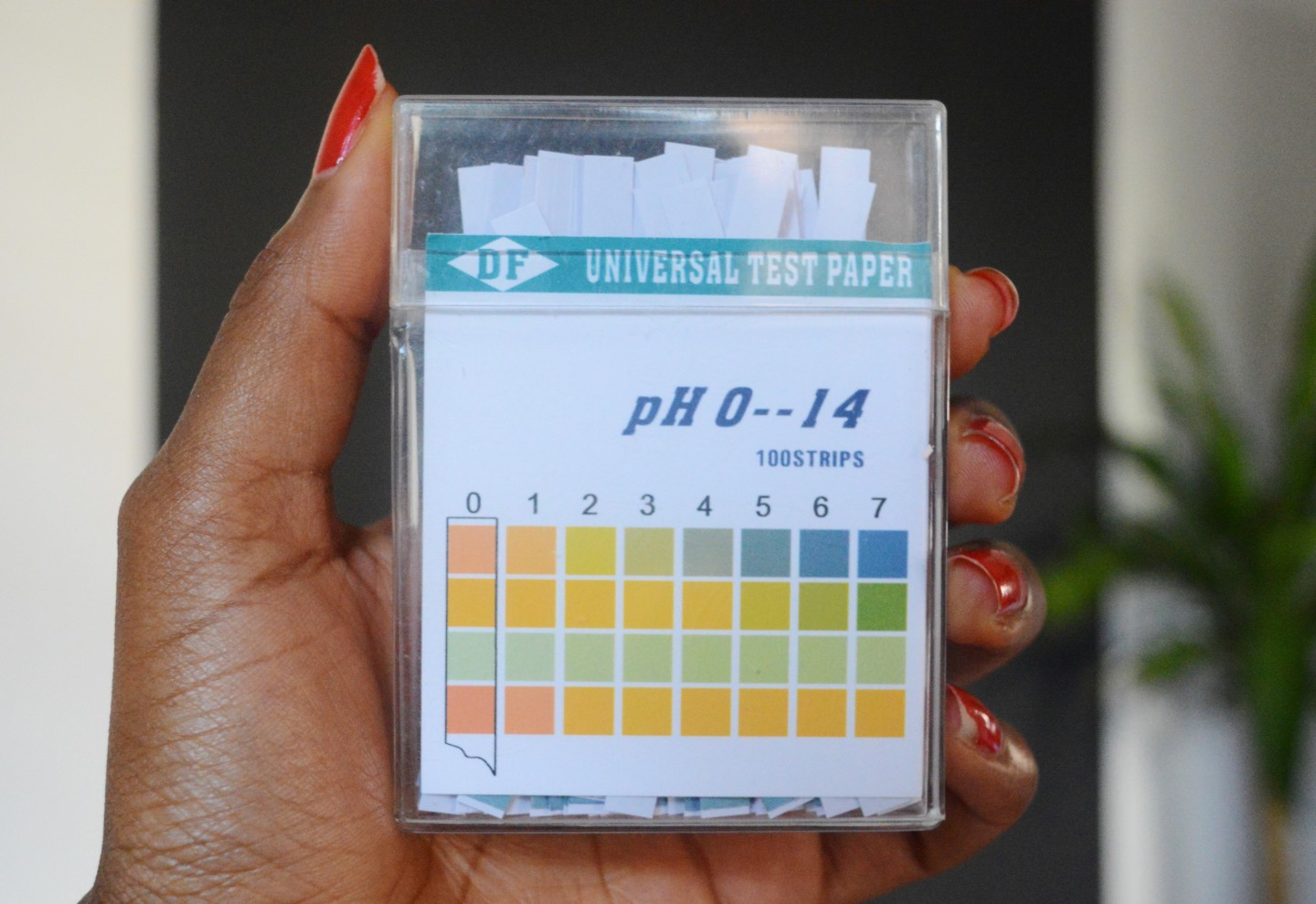 Water is nature's best moisturiser. All good quality hair products that claim to be moisturising usually have water or aqua listed as the first substance on its ingredients list. Water softens hair and helps keep hair flexible and elastic which is essential for fighting breakage. Knowing the information above, many ladies find it surprising when they are told that water alone should not be used as a hair moisturiser. In this post I intend to explain why.
What is PH
The first thing I need to explain is what is known as PH. PH is short for Potenz Hydrogen. To avoid over complicating this post I will simply state that there is a scientifically established PH scale which ranges from 0 to 14. Many substances have been scientifically tested to establish what their PH is. Any substance that has a PH reading of 0 to 6.9 has a low PH and is classed as acidic. Any substance that has a PH reading from 7.1 to 14 has a high PH and is classed as alkaline. Please see the image below which shows the PH of some substances including water, hair and skin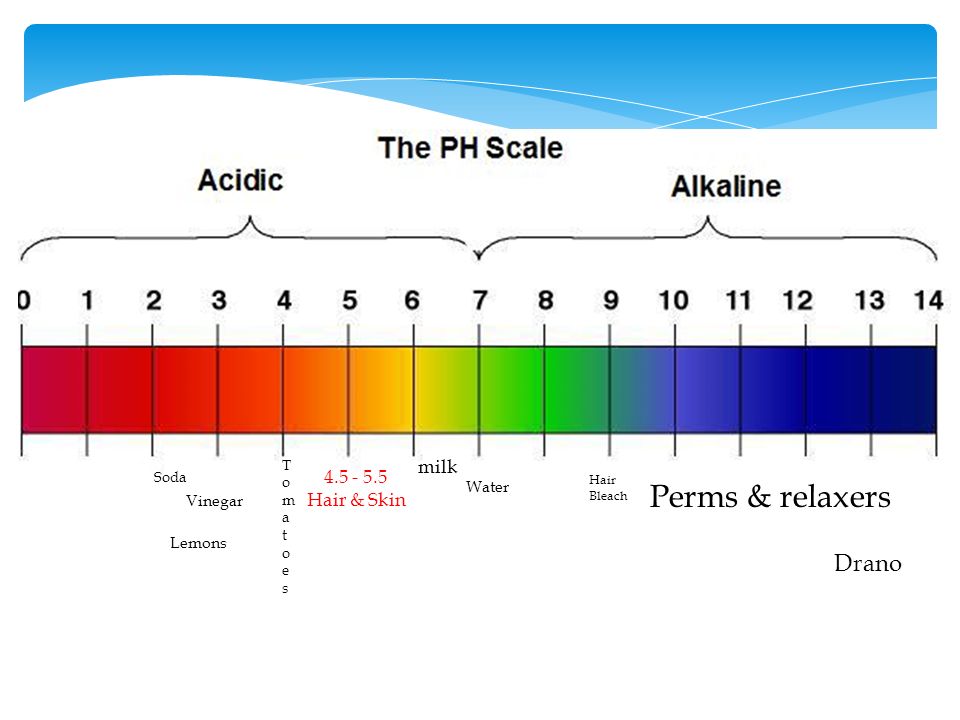 From the image above, you can see that hair and skin has a PH of 4.5 to 5.5, this means that hair and skin can be classed as acidic. You can also see that water has a PH of 7 which means that it is more alkaline than our hair.
PH, Water and Hair Product
The best leave in conditioners and moisturisers for hair are those that have a PH that is the same as that of hair and skin, i.e. 4.5 -5.5. A leave-in product that has the same PH as hair helps make hair feel smooth and look healthy.
Water has a PH of 7 which is higher than that of hair and skin. So although water is a great moisturiser, water alone is NOT ideal for moisturising hair. It is not acidic enough.
Leave-in moisturising products from good hair care brands tend to be formulated to have a PH that matches our hair and this is why it tends to become smoother, shiny and lush when we moisturise our hair with them.
As a mini science experiment, I have some PH strips I bought a while back from Amazon. These strips change colour when you dip them into water based liquids. You can then compare the colour to that provided on the package of the PH strips. This will help you identify what the PH of the product is.
I took three strips and dipped one into water, one into a protein leave-in conditioner and one into a moisture leave in conditioner. The one dipped into water changed into colours that matched PH 7. The ones dipped into the leave-in conditioners changed into colours that matched PH 4 to 5.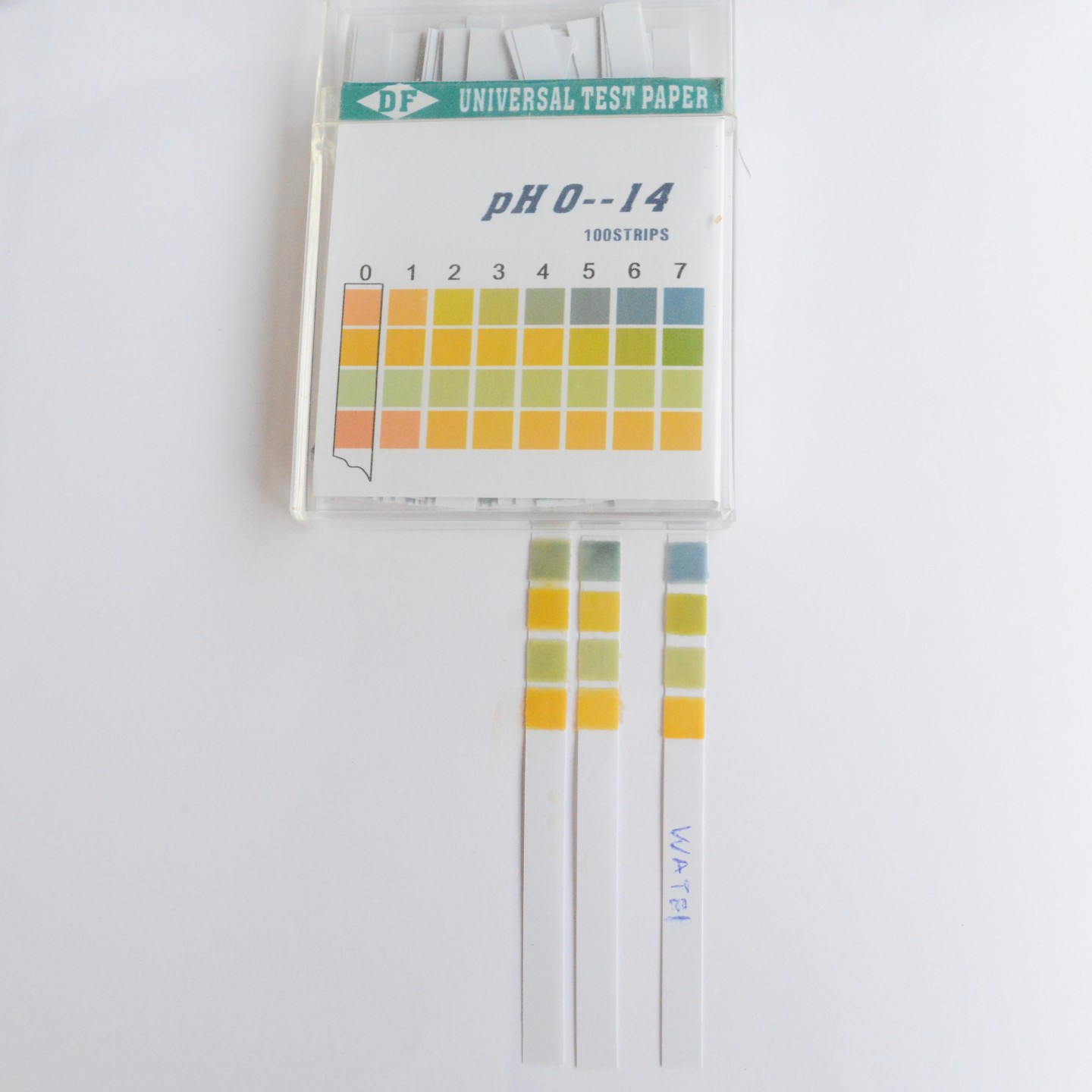 These strips come in very handy for ladies who mix or make their own natural hair products. The homemade products can be tested using the strips to ensure that it has a PH of 4.5 to 5.5. Many ladies, especially those who have natural hair tend to mix water with aloe vera juice or aloe vera gel, glycerine and oils for use as hair mists or spritz. If you make these sorts of homemade products then you should get yourself some PH Strips.
I hope you have found this post helpful. My next post will be a bun of the month post.
Happy hair journey, come back soon.
X
Lade
Learn | Change | Grow