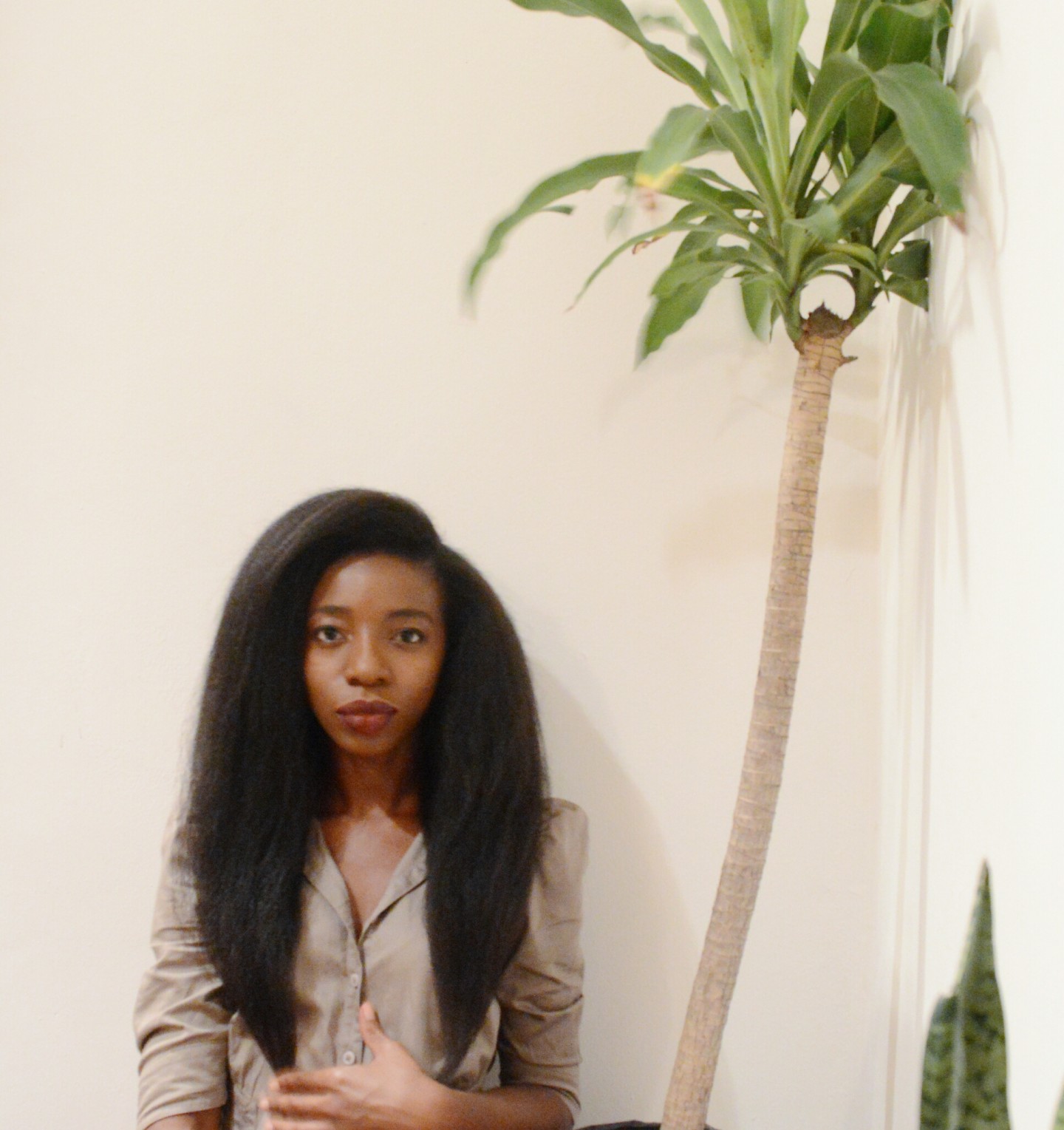 Hello ladies
As you can tell from the blog post title I texlaxed my hair which brought my 25 week stretch to an end. I intended to stretch for 22 weeks but was extremely busy a while back and couldn't fit it in.
It turned out well and I followed my usual process which you can read here .
I air dried my hair after texlaxing because….I felt like it. On my next wash day I will blow dry my hair and take proper length check pictures.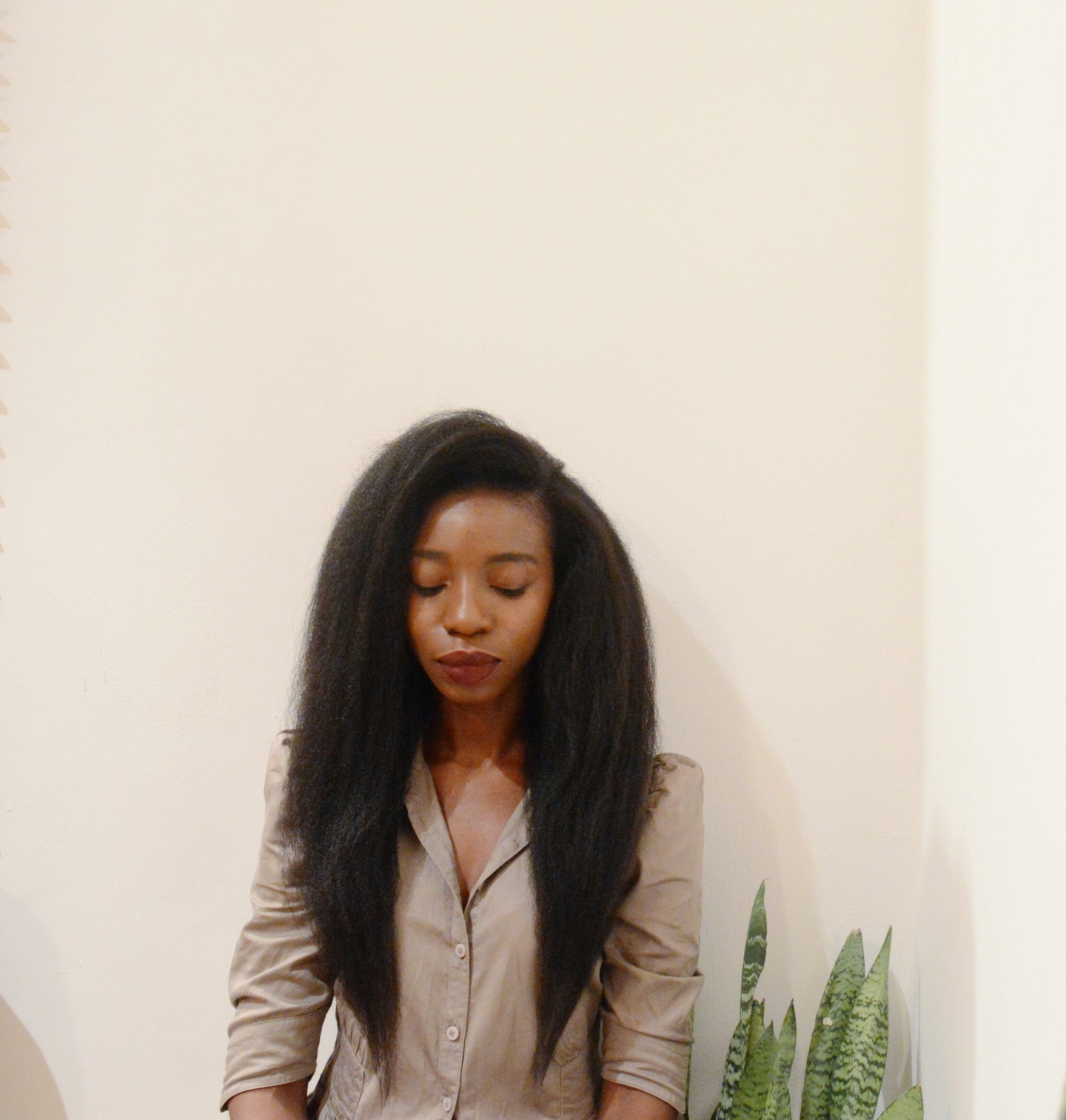 In other news, I got featured on Bella Naija last week as part of the Fro Friday series. It was such an honor to be featured on such a big platform.
One great thing about the interview was how the Beauty Editor referred to relaxed hair as relaxed natural. I have always seen my hair as natural albeit being chemically altered, it is still my natural hair growing out of my scalp. So saying my hair wasn't natural never really sat well with me but I love the term relaxed natural, that most certainly works well for me.
If you would like to see and read my interview with Bella Naija please click here.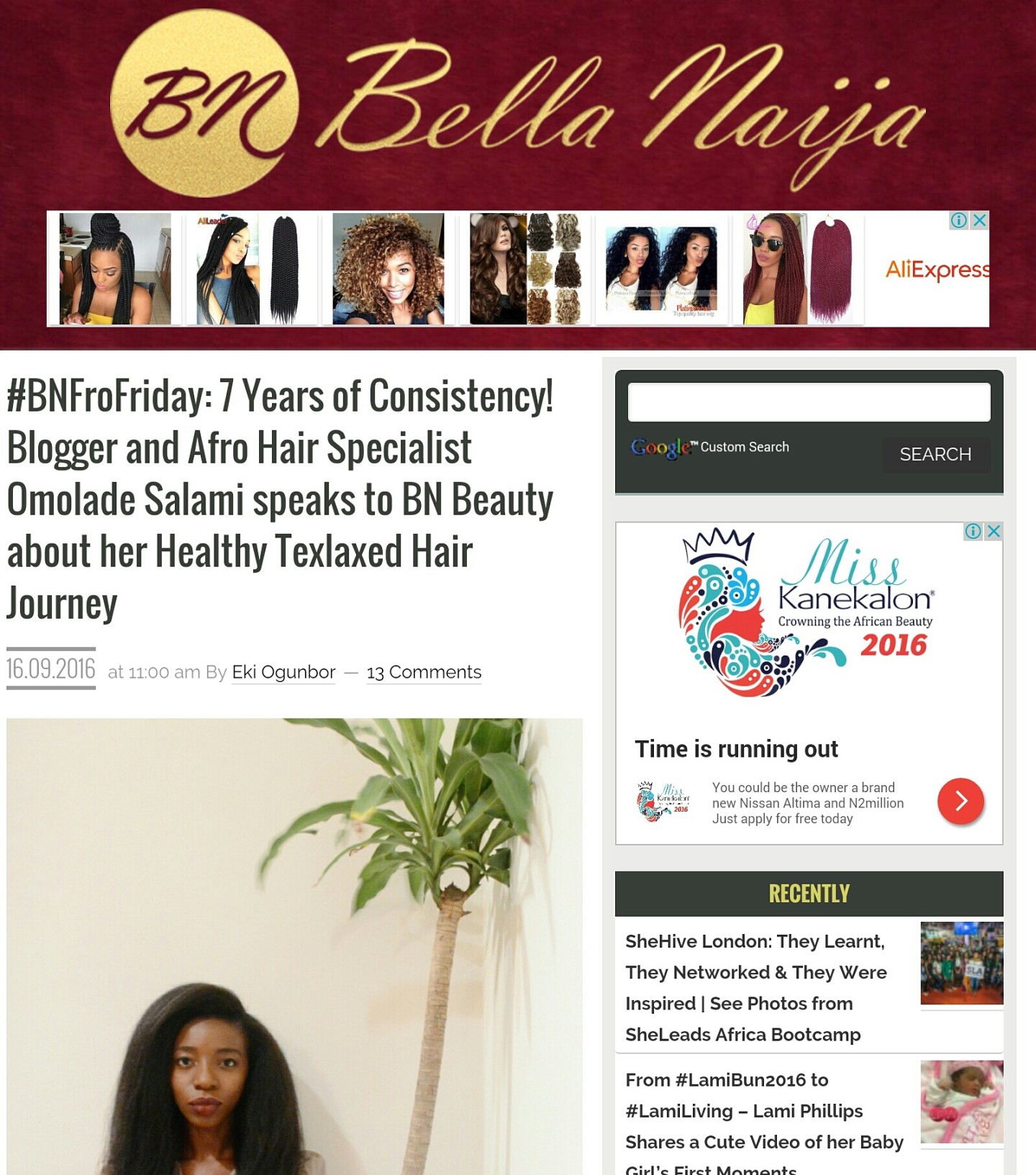 Has anyone else relaxed or texlaxed lately? Are there any naturals reading this? How 's your journey going?
The blog post about porosity is almost done and will be up soon.
Happy hair journey
x