Hello ladies
This post is long overdue and I actually did write it a while ago but one thing led to another and I've just managed to find the time now to post it. Thanks for putting up with me.
I have written a post about trimming and my view on how regularly we should trim which you can find here. I self trim my hair most relaxer days and when ever I feel my ends are too old and weathered or have split ends.  It is a very simple process and has worked for me over the years.
Step One – Use a good hair scissors.
I will write a post on the importance of using a good hair scissors in a separate post soon. I purchased my current one last October on Amazon and it is so fab.  But to be hones it chose it because I thought it was cute.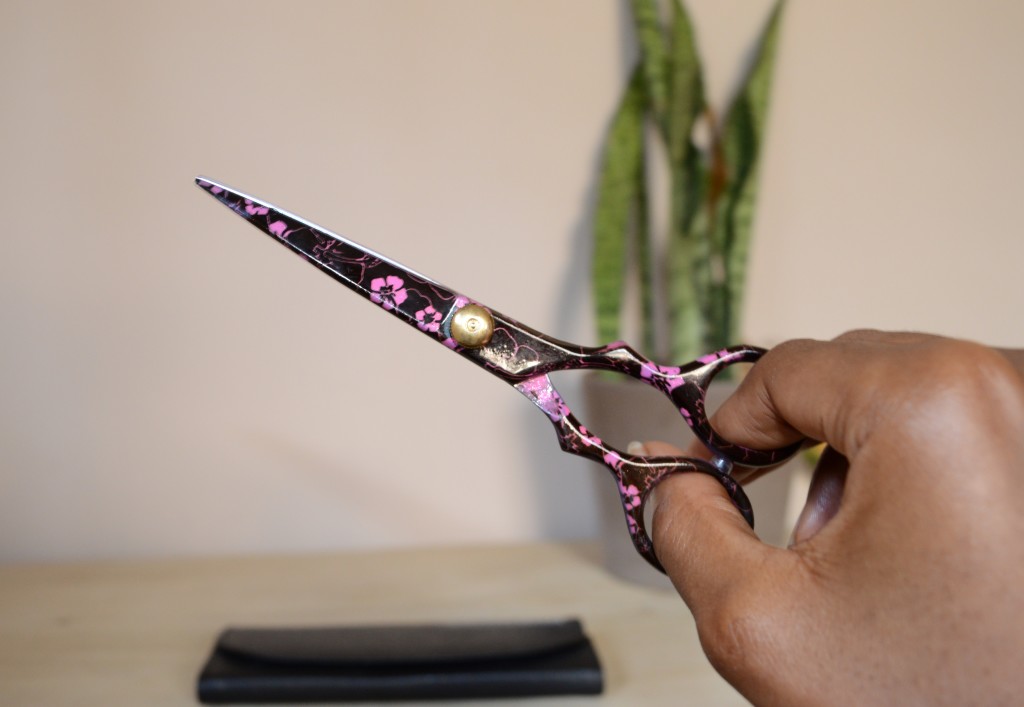 Step Two – Section Hair
I tend to part/section my hair in 10 to 12 sections which I keep separated with kids hair bands or in loose bantu knots like the picture below.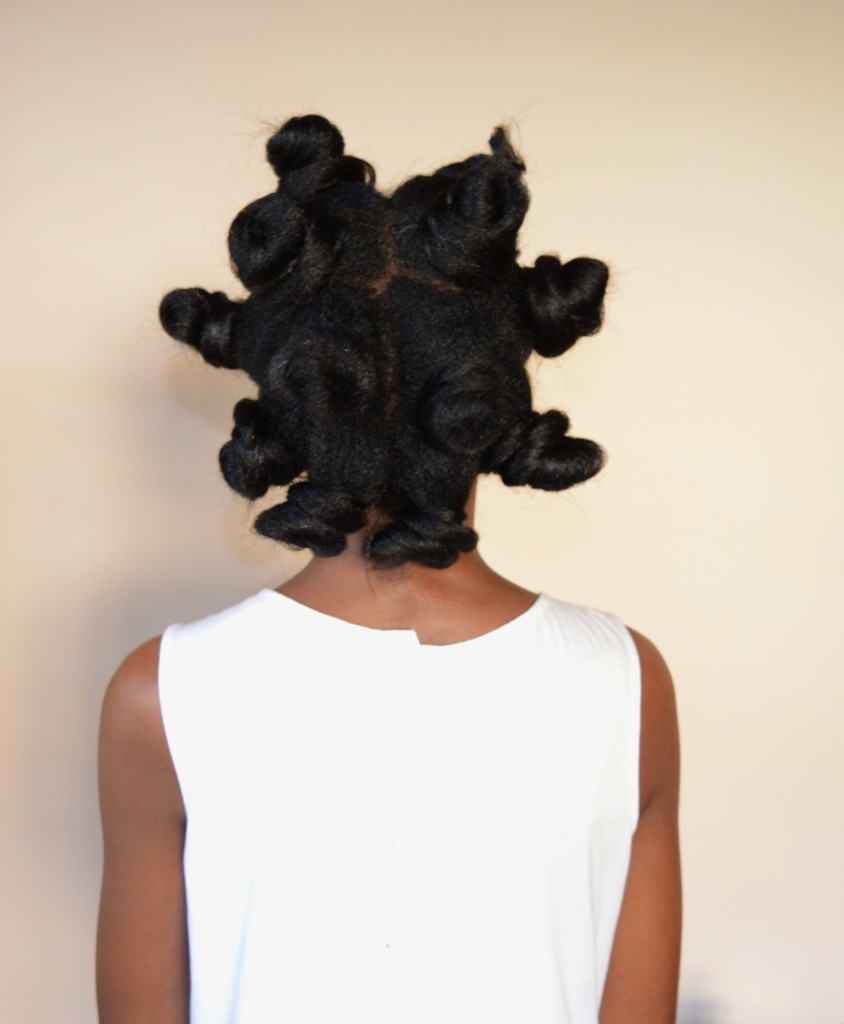 Step Three – Detangle and Comb
I take down one section and detangle it thoroughly before combing with a small comb (I never use tiny fine tooth combs).  The comb I am using in the picture below is the smallest size of comb I use on my hair.  anything smaller will cause too much stress to my texlaxed hair.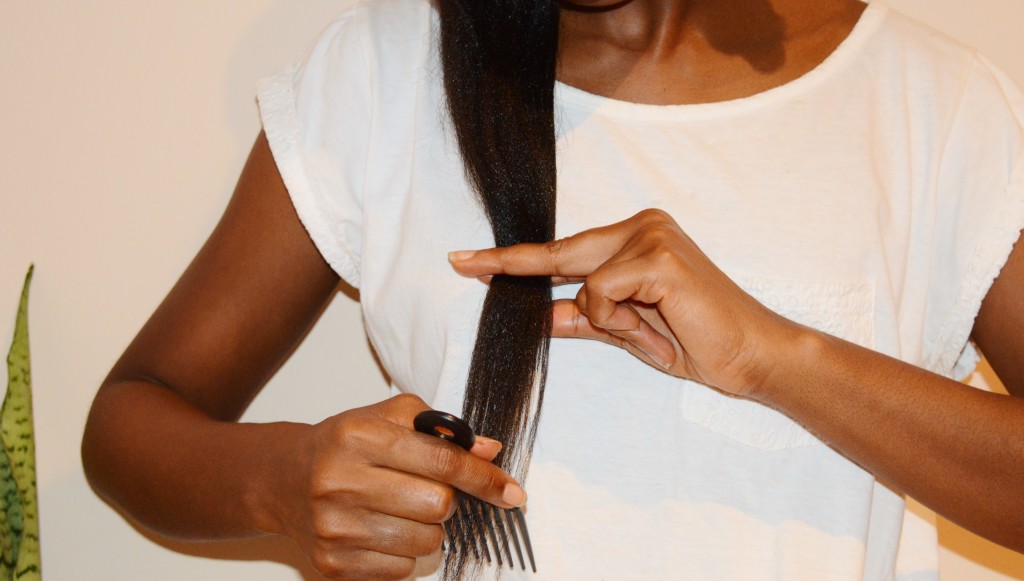 Step Four – Smoothen and Keep Straight
I use my fingers to further smoothen and straighten the section of hair that I am working on.  I look at the ends of that section and decide how much needs to be cut off.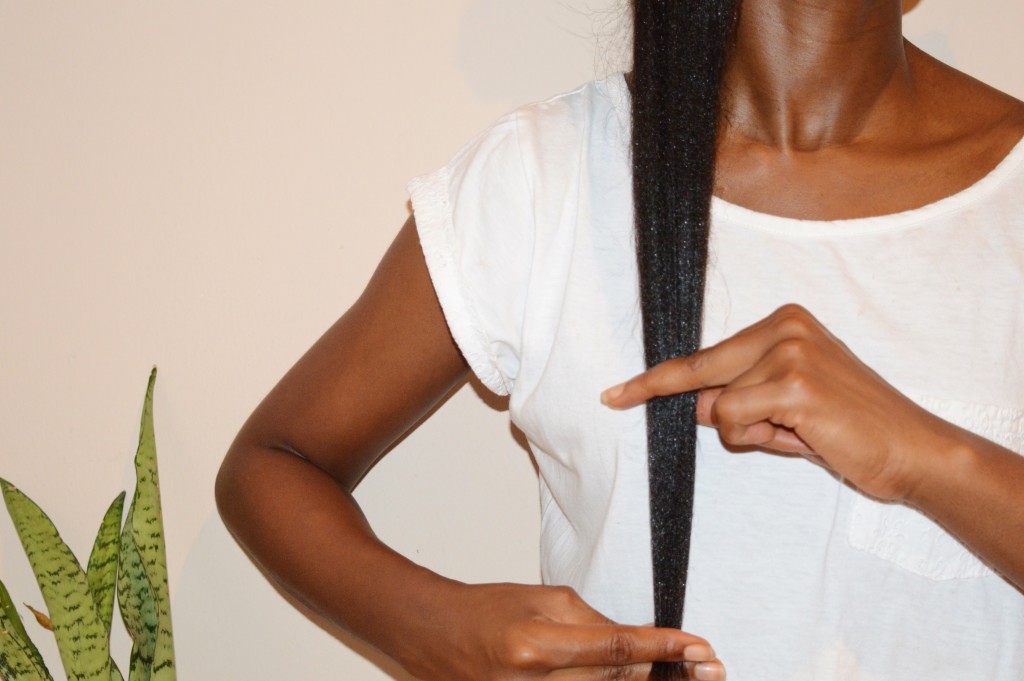 Step Five – Trim
I trim the section.  I am usually standing in front of the mirror when I do this and make sure I keep my head straight.  I tend to trim about 1 to 1.5 inches depending on how thin my ends have gotten and what needs to be cut off.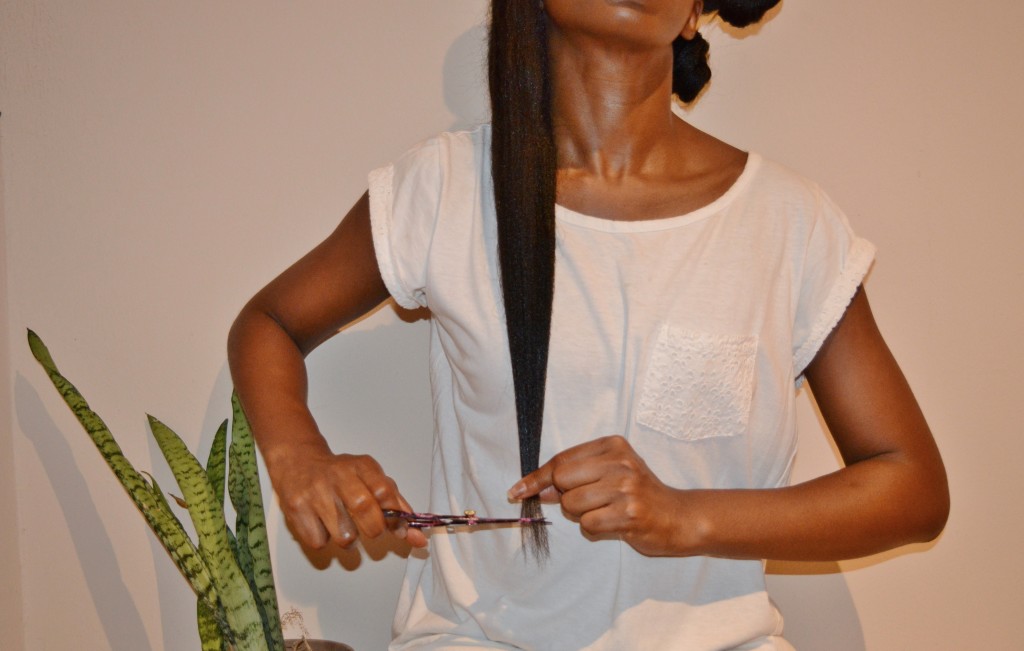 Step Six – Repeat
I follow repeat step one to step five on each of the other sections. When I am done with each section, I comb my hair down and level/even out the ends if necessary.
I hope someone finds this posts helpful.  Are there any self trimmers out there?  How do you trim your hair?
My next post will be a quick post about the importance of good hair scissors and how it can actually help you retain hair.
Happy hair journey
x
Lade
Learn | Change| Grow