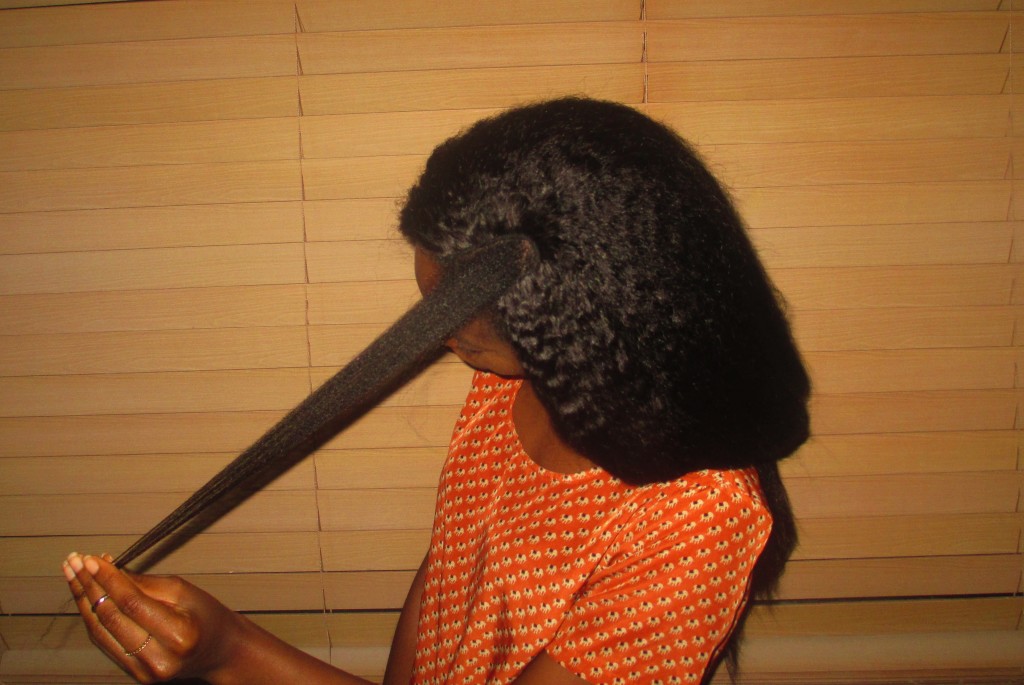 Hello Ladies
I hope you are well. I've been looking forward to writing this post and it has been in high demand for a while. From the title, you will know it is all about the leave out hair.
Prior to my hair journey I loved my weaves. I never installed the full ones though; I always had some hair left out to hide the tracks at the front. When I moved on to wearing wigs I wore (and still only wear) u-part wigs. Basically I always have hair left out to blend with my extensions.
Majority of us will have experienced or seen ladies whose leave out hair seems to be suffering and breaking drastically whilst the rest of their hair hidden under the tracks or wig gets longer and longer. I have even seen ladies whose leave out hair has become so thin you can actually see the tracks or the hair is so short from breakage that it is struggling to hide the tracks.
It doesn't have to be this way ladies. My leave out hair is growing fine now or should I say I am retaining a lot more length now. I have a super easy way of caring for it.
How My Leave out Hair Used To Be
My own leave out hair was short and remained short for a while when I initially started wearing u-part wigs because I didn't have a plan for caring for my leave out hair. I used heat on the leave out hair regularly and brushed and combed it daily to blend with the wigs. My leave out hair would become damaged and I would need to trim it very often.
I did not mind because at the time my favourite wig had a half fringe/bang and I was hooked on that style so I didn't mind cutting my leave out hair regularly so that it would be the same length as the bang/fringe of my wig.
When I got over that particular wig style I realised that unless I changed my habits my leave out hair was not going to thrive and I couldn't have that.
I looked at the hair and noticed the two biggest issues with my leave out hair was chronic dryness and damage from a lot of combing and brushing.
How I Care For My Leave Out Hair
I decided about two years ago to take a few steps to care for my leave out hair properly  and hoped to see an improvement in how it felt and its length. The questions I get asked about my leave out hair are answered below.
How Much Hair Do I Leave Out?
My leave out hair is always on the left side. This is where I always part my hair. The hair left out is 3 inches deep and 1 inch wide.
The length of my leave out hair is 15 inches long currently. It was about 6 inches 2 years ago when I decided to start taking care of it properly.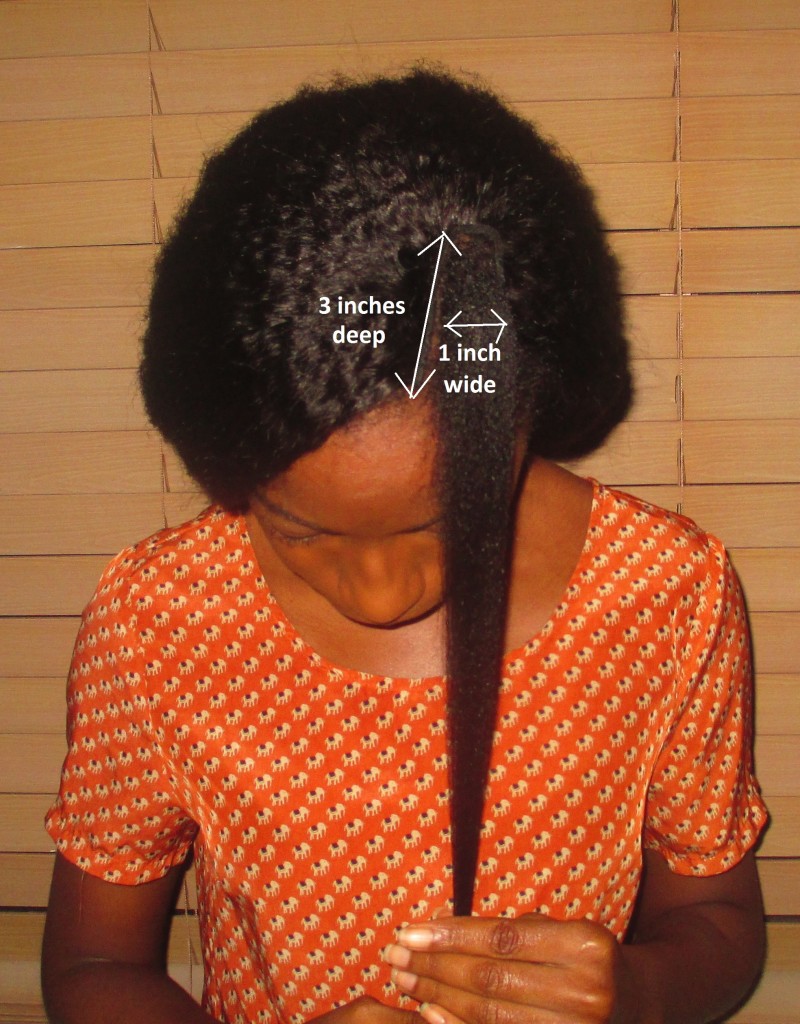 What Do I Do to My Leave Out Hair?
On weekends I wash it with shampoo and condition it.
I use a sulfate free shampoo and I do not deep condition the leave out hair as it is such a small area. I simply apply the conditioner, leave it on for 10 to 15 minutes then rinse out. I apply my leave-ins and air dry.
I co-wash it in the middle of the week.
This literally takes me 5 or 10 minutes at the most. I detangle the leave out hair and massage some moisturising conditioner on it. Leave it on for a few minutes then rinse out . I believe that this co-wash is what really helps to keep breakage at bay. Because the leave out hair is spread out over the tracks of the wigs that I wear, it exposed to the elements (sun and wind) and it dries out very quickly even though it is moisturised and sealed daily.
I moisturise and seal it daily
I use my mixture of cantu shea butter and s-curl to moisturise. I seal with a few drops of olive oil or coconut oil.
Thats it. Nothing fancy at all. Nothing complicated. I just boosted the moisture levels and it seems to be working well.
What I Stopped Doing To My Leave Out Hair – Tips To Prevent Breakage
As I mentioned above the key issues that were causing the damage to my leave out hair was extreme dryness….I am talking about crunchy dry and a lot of physical damage from combing and brushing.
I was able to reduce the breakage and damage by doing the following:
Cut Out Heat and Being Smart About Blending
I stopped pressing my leave out hair (unless it is a extra special occasion)
I focused on using hair extensions which blended with my texlaxed texture without the use of heat. So I either wear yaki hair extensions, textured hair extension like my Nazuri Curls wig or curly/wavy textured wigs.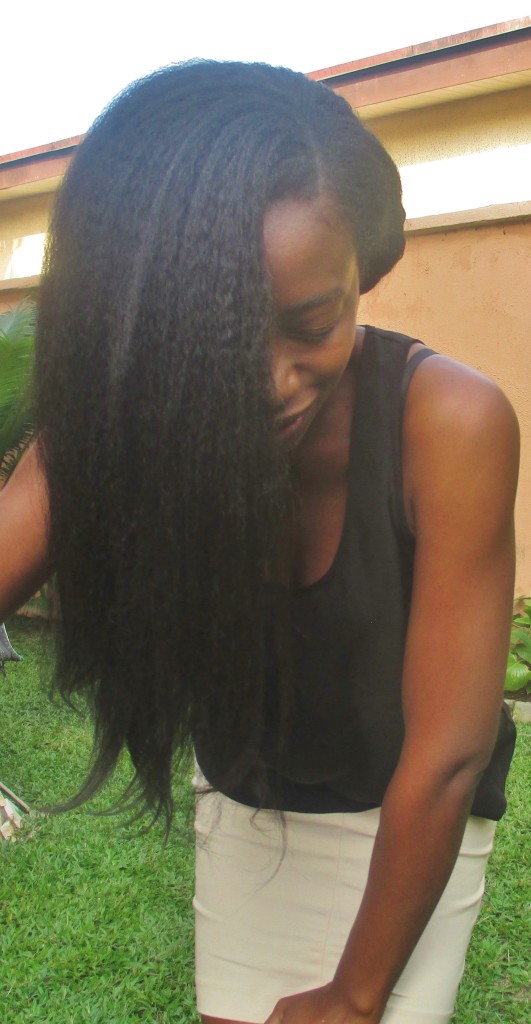 I can blend my hair with curly or wavy textured wigs by simply wetting the leave out hair and putting a roller in it over night.
This cuts out the need for heat straightners. Direct heat evaporates our hairs internal moisture and with regular use makes our hair chronically dry and brittle…and you can say hello to hair which will split and break and need trimming very often.
Rather than trying to make my hair blend with the extensions i make sure the extensions works with my own hair.
If you happen to like a kind of extensions that does not blend easily with you own hair you can always wear a closure wig which my wig company Hair By Type 4 also make.
Reduce Manipulation
I try to avoid combing or brushing the leave out hair excessively. Usually I comb it with a small sized comb in the mornings before heading out and that is it. I no longer use fine tooth combs or brushes on my leave out hair.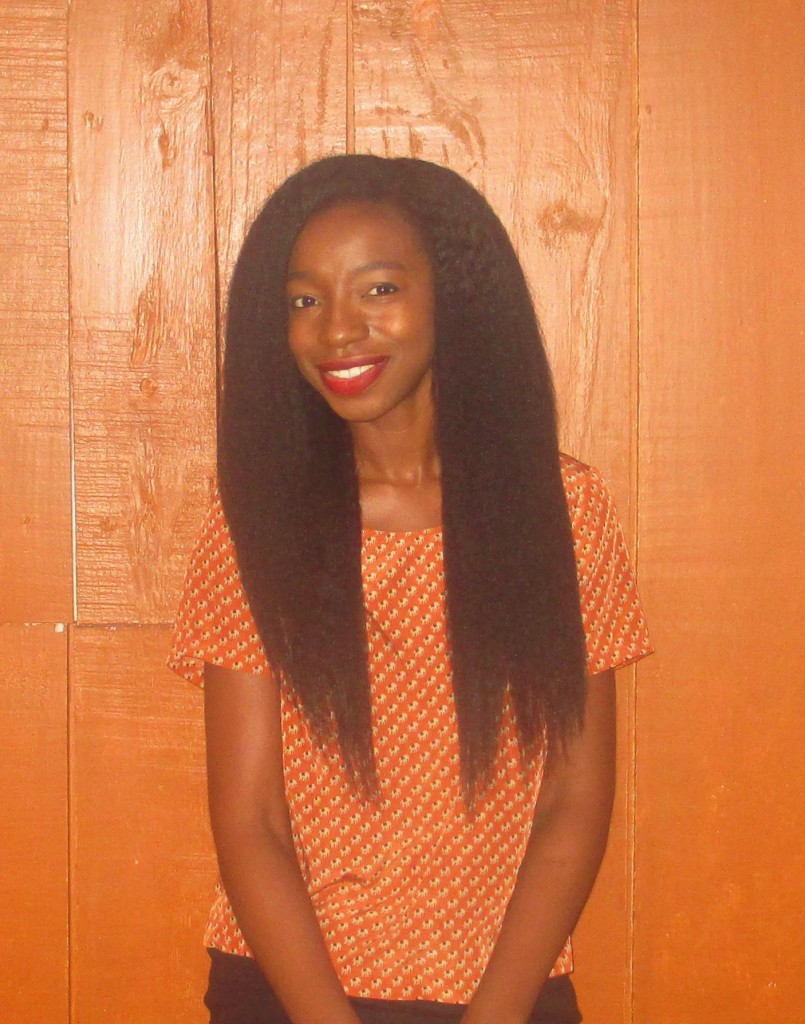 I hope this post has answered questions you might have had about my leave out hair.   What do you do to take care of your leave out hair? I am sure some of you will have great methods which may be different from mine but works well for you. If yes, please do share.
My next blog post will be the final in the How To Buy Hair Products series. I will be sharing tips on how to choose the best sealants and styling products like gels and edge smoothening products.  I hope you'll be back soon.
Ps I am trying to catch up with replying all my emails and comments left here on Hairducation. I promise I am not just ignoring them.
Happy hair journey
X
Lade
Learn | Change | Grow