Hello Ladies,
You know how you learn something new about yourself every once in a while?  Well recently I've learnt that I like putting gold (plaited) things in my hair.  And from the looks of it many ladies out there love it too.
I remember when I put the picture on the left on Instagram, it had over 40k likes across many natural hair pages. I spent quite a number of months answering questions about where I got the head piece from. For the record I got it from Asos but I had my own ideas of how I would wear it.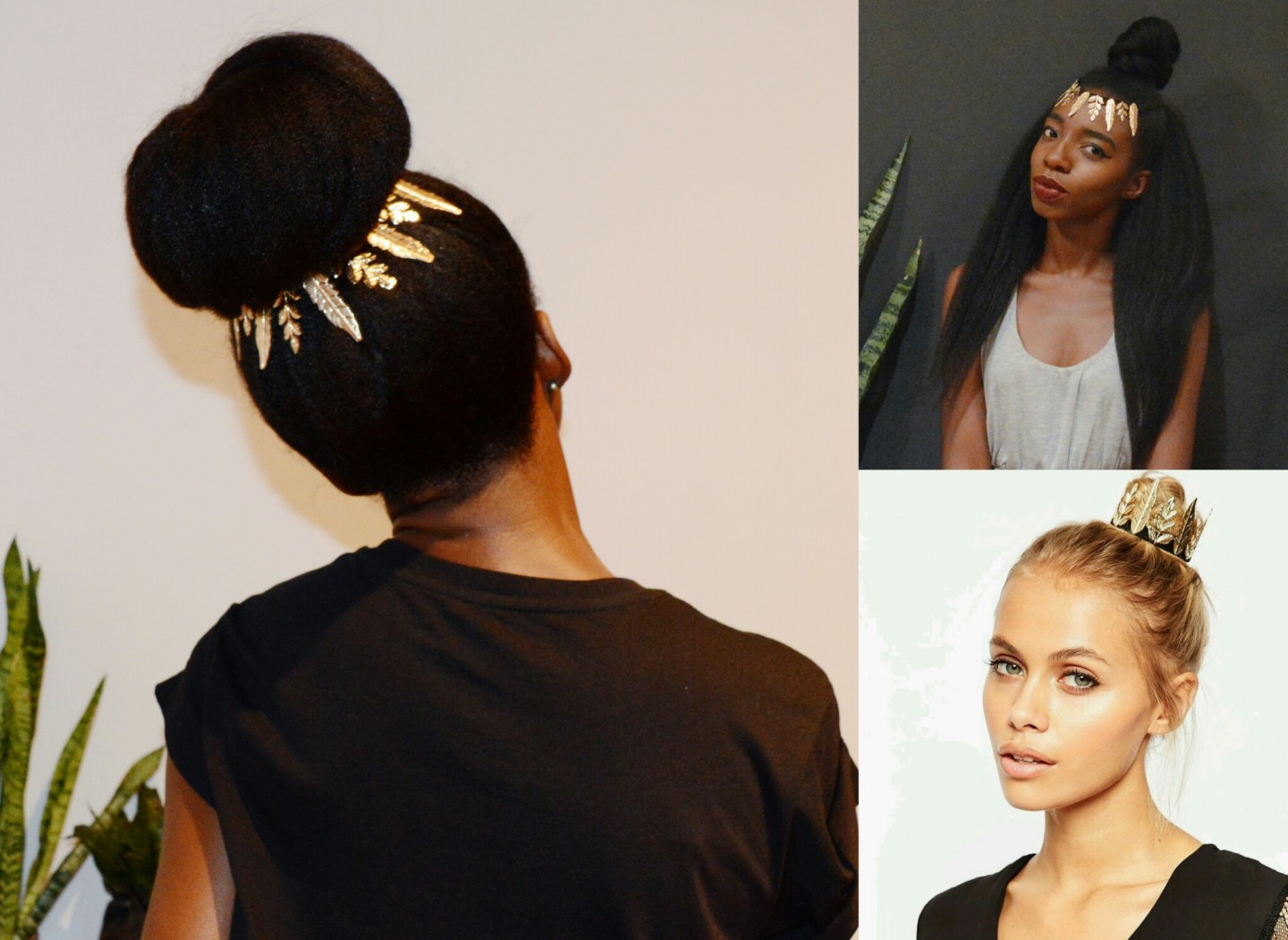 I was stocking up on my hair products a few weeks back when I stumbled on some gold hair clips which I thought would be fun. They cost £2 and because you get what you pay for they all broke after my niece and I wore them once. I went shopping at H & M recently and saw these hair clasps which were more study and were still really cheap. 10 for £4 cheap.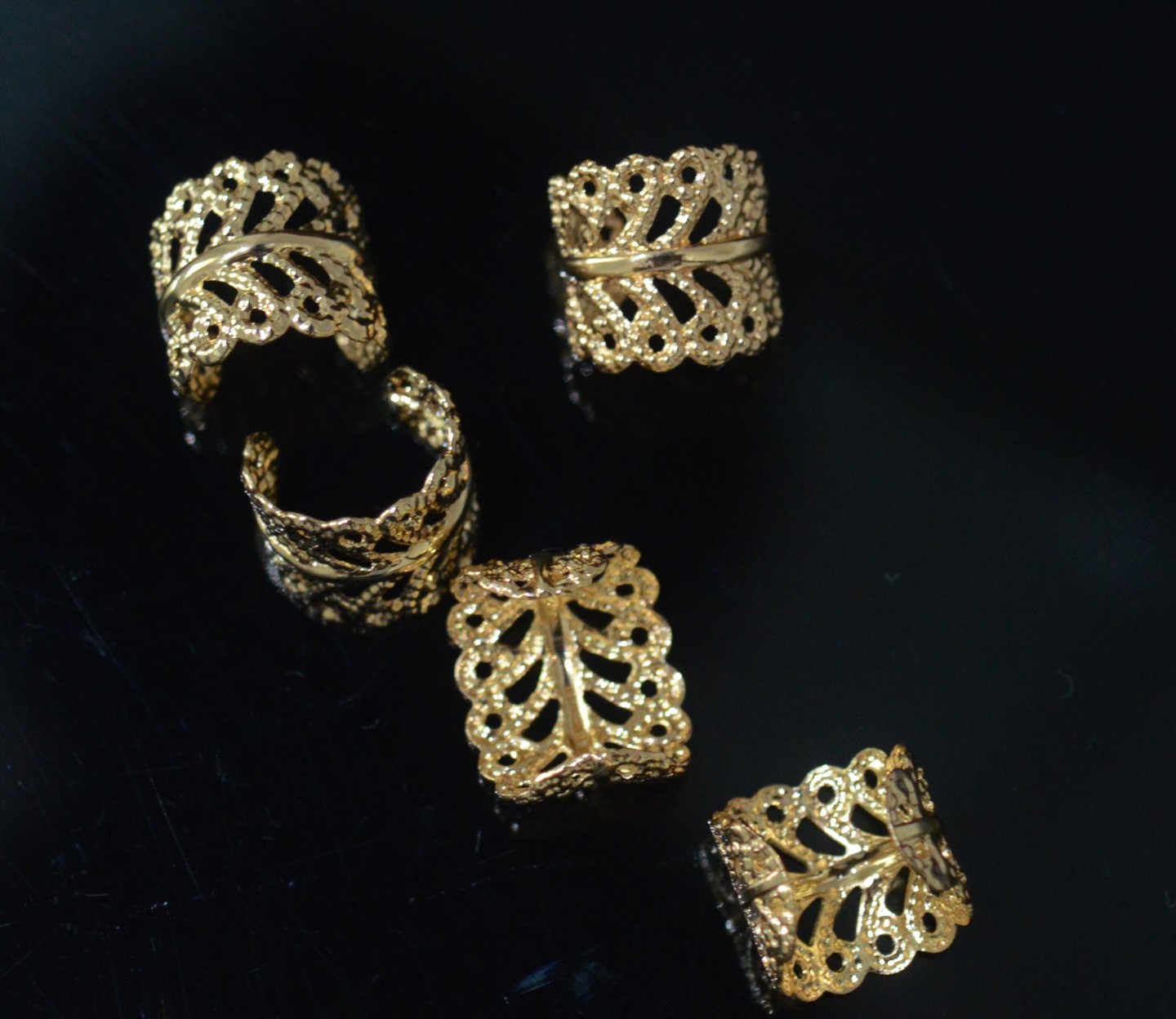 I decided to pimp out my bun with them but they aren't as flexible as the first set I bought so it was hard to tighten them in my hair and they occasionally fell out. So my hunt for gold hair toys continues.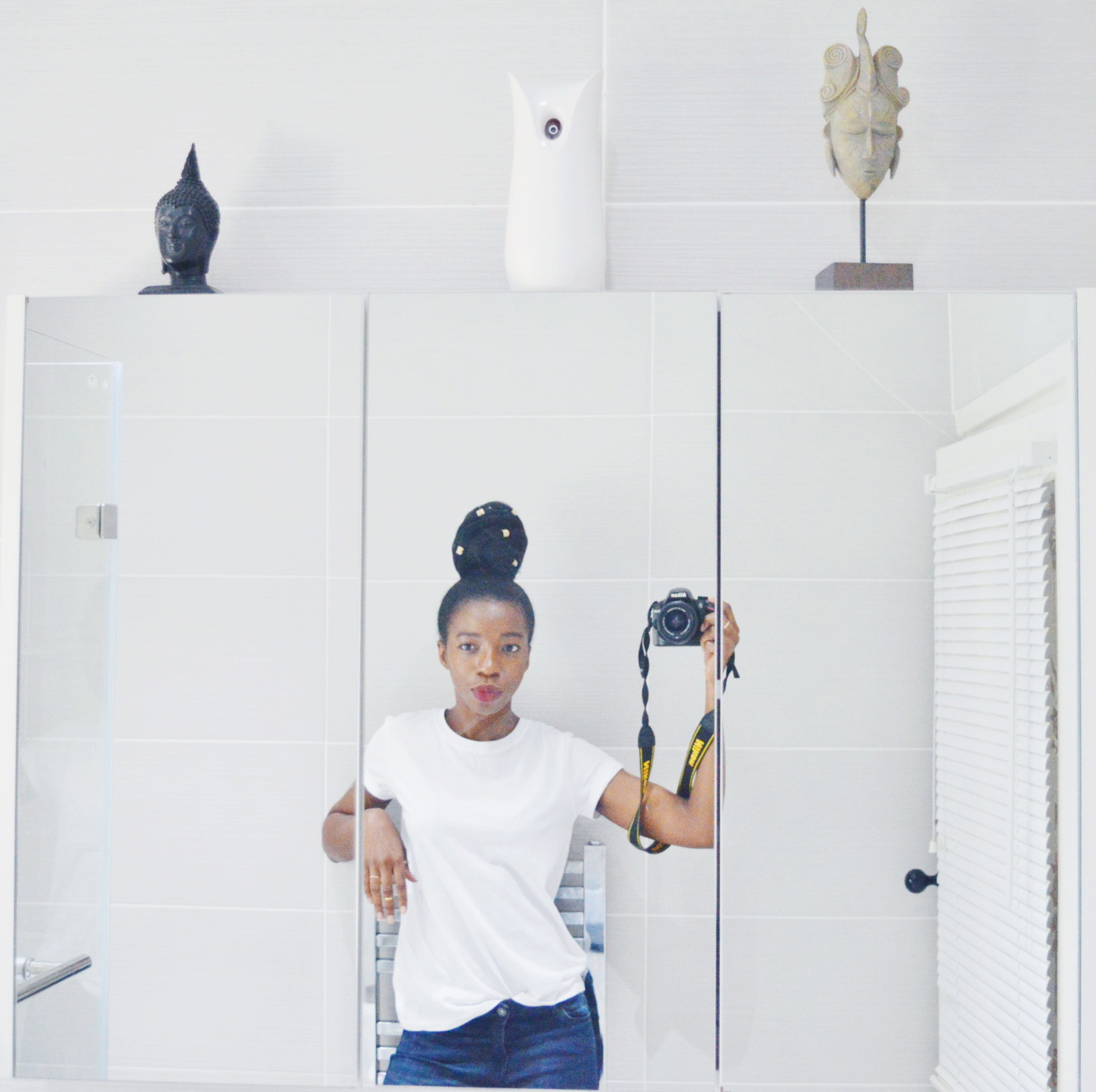 What are your favourite hair accessories??
My next post will be all about our edges. I have written two posts about this already but now realise I need set out more facts about it.   For some reason I've received quite a number of questions about edges lately so I know its time to revisit it.
Happy hair journey and see you soon
X
Lade
Learn | Change | Grow