Hello ladies
I hope you are well. This post is the second in the frequently asked questions ( about my hair) series. Many ladies don't understand why I hardly ever where my hair down and sometimes even I ask myself that same question.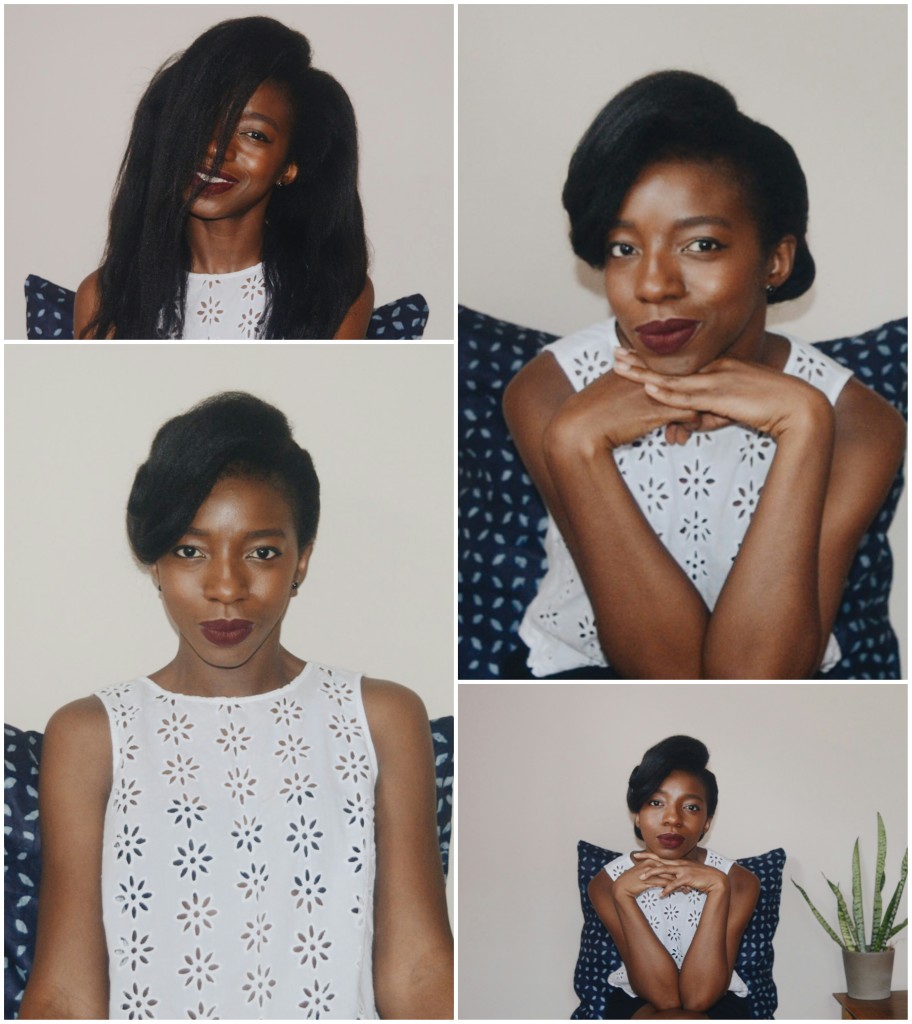 Thinking about it there are three main reasons why I keep my hair in buns and up-does .
I would have to keep fixing it. Unless my hair is roller set or heat styled, it tends to look dishevelled very quickly when I leave it down so I would have to keep brushing, combing, adjusting and fixing it. I am too lazy when it comes to hair styling so a quick bun seems like the perfect option for me. Hair down for me just means hassle.
Black hair and protective styling go hand in hand. Black hair tends to thrive when it is worn in protective styles more often than it is worn down. Our hair (especially the ends of hair) is delicate and needs protection from harsh weather, rubbing/friction on clothes and upholstery and from wear and tear of styling and combing, etc. A simple hair style that can be created with very little manipulation (very little combing and brushing) is best for our hair.
I genuinely love and prefer bun and up-does
I think they suite me better and I prefer them on me. I think every outfit, shoe bag accessories…everything looks better with a bun in my opinion.
So now you know why I where my hair up the vast majority of the time.
Coming up next is my relaxer update post.
Happy hair journey ladies
X
Lade
Learn | Change | Grow