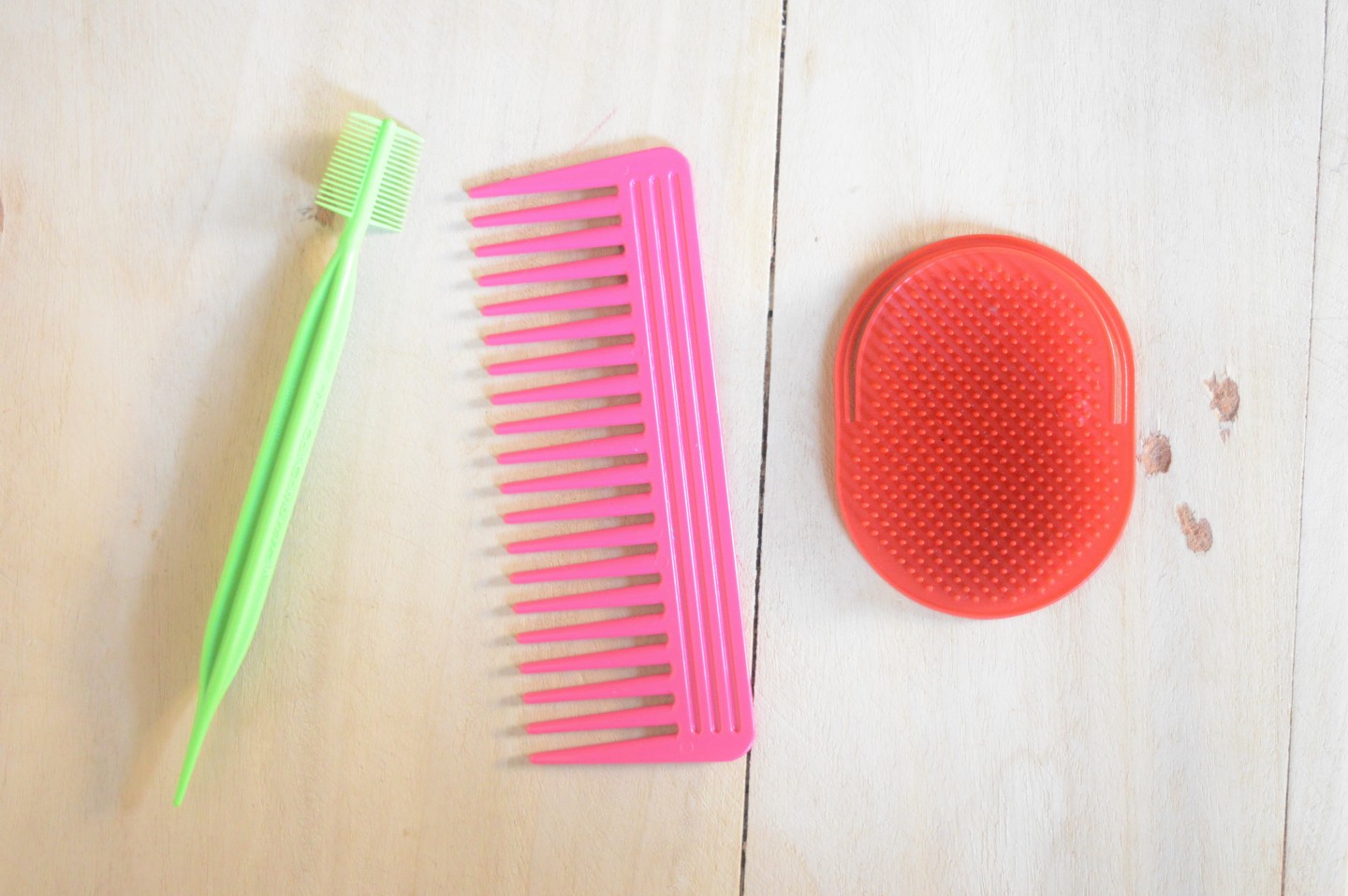 Hello ladies,
I hope you are all well.  I don't think I do review posts often enough and plan to do a whole lot more of them going forward.  I am really excited about the items in this review because they were created by a Nigerian brand.
Naija hair can grow is one of the top hair care blogs in Nigeria which I first came across when thinking about starting my own hair care website.
Daboju (or Dabs as I like to call her) the creator of the blog is also the founder of Savvy & Chic Beauty Hub, a healthy hair care salon. I am such a huge fan of Dabs entrepreneurial spirit, her lovely personality and most importantly by how hard working she is.
I was really impressed when she announced on her Instagram that she had launched a 4 step combing system and knew immediately I would be purchasing them for personal use, to support a fellow Nigerian entrepreneur and also for review on Hairducation.
As always, I purchased the system with my own funds and intend to give my honest opinion about it.
I decided to purchase 3 out of the 4 items. The item I did not buy is a brush that I knew I would probably never use because I don't tend to go for the super sleek look. I also knew I probably wouldn't be able to give an accurate review of the brush as someone who never really uses hair brushes in general. On that note, I will get on with my review of the 3 items that I did buy
Edge Slick & Tame Coil Comb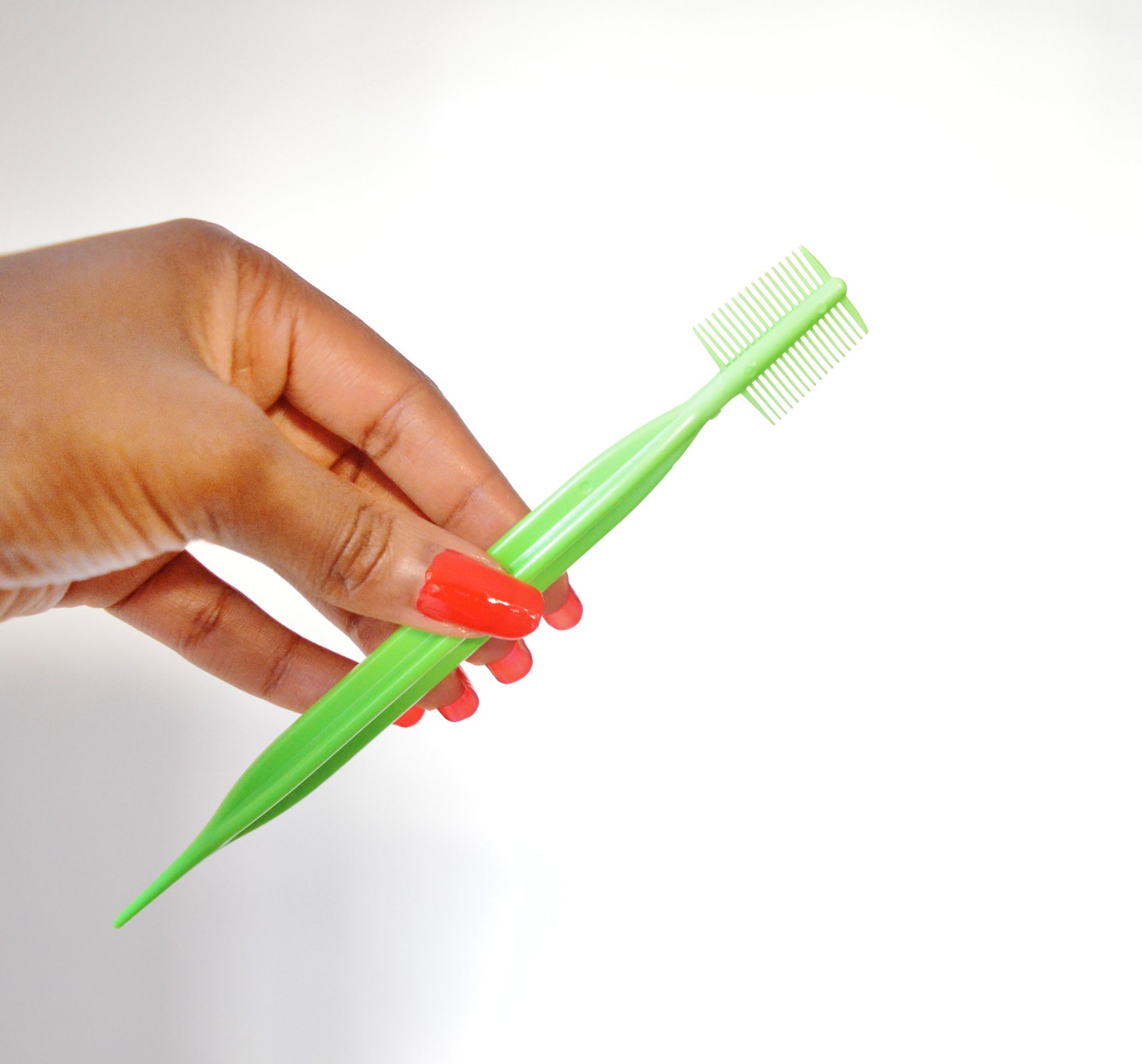 In all honesty, I bought this comb out of curiosity.   It is rather distinct looking and I was curious to see the many ways I could use it. At first touch, I was impressed by and loved how sturdy it felt. I had expected it to feel flimsy.
The comb is designed to create smooth edges and can also be used for creating comb curls and locs in natural hair. As I mentioned above, I personally don't bother to sleek down or lay my edges but I tested this comb on my hairline and it worked really well. If you are fed up of using a toothbrush to smoothen your hairline, this works very well. It can be used by relaxed, texlaxed and natural haired ladies.
I could not test the combs ability to create coils or locs because my hair is relaxed but I have seen such styles being created in salons so I know this comb will be ideal for those purposes. It is also great for creating parts which is how I use it majority of the time. I think ladies who like their edges sleek and smooth will have greater use of this than I currently do.
Tangle Ease Detangler Comb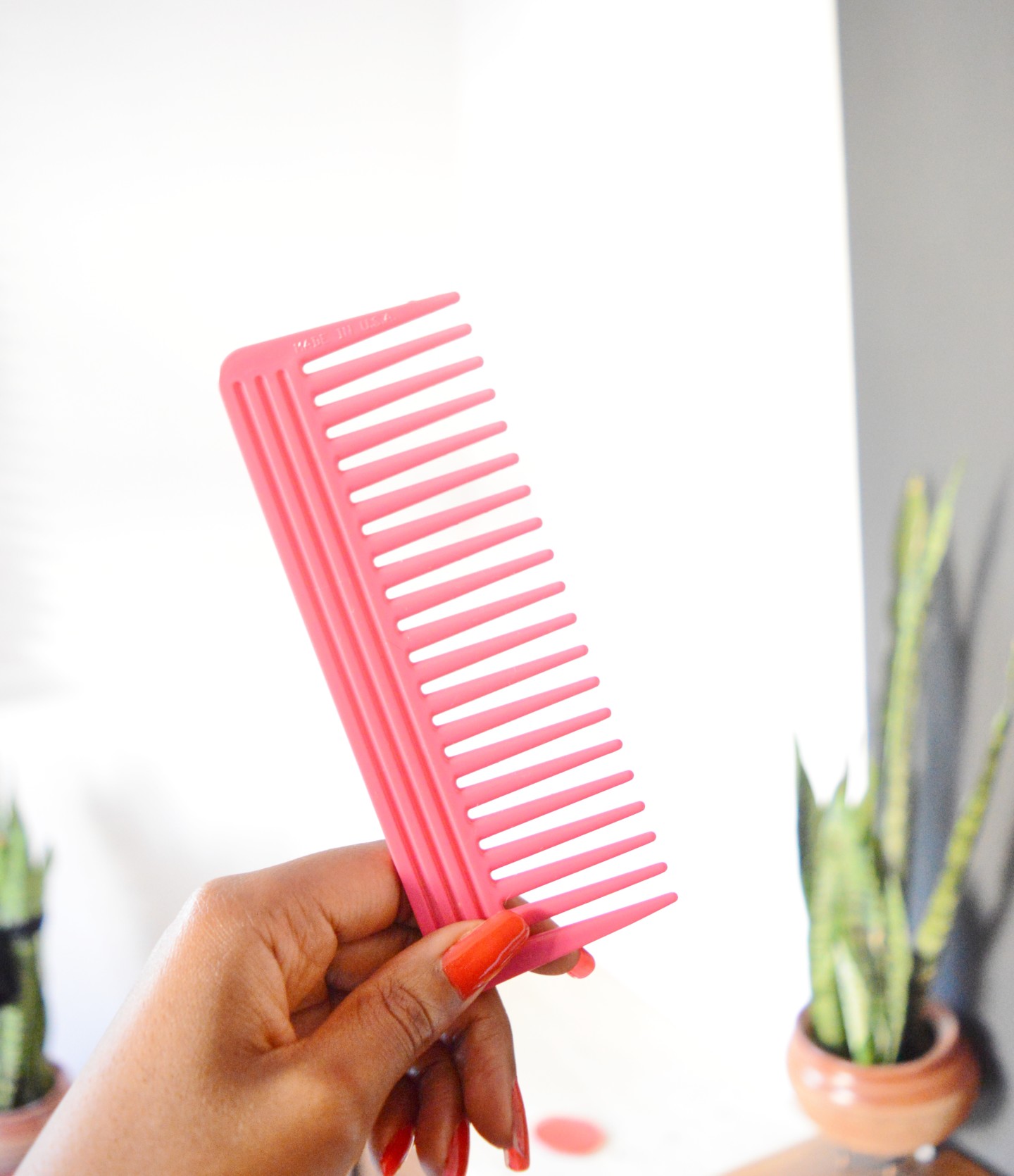 The comb is described as an anti static comb with a firm grip guard which gently detangles knots and prevents hair breakage.
Again I like the sturdy feel of the comb and for some reason I really like the size of the comb too. The teeth of the comb is well spaced out so it is able to smooth hair enough without causing breakage like fine tooth combs often do.
The only negative thing I have to say about this comb is the way it is described, a lady who is new on a hair journey may be led to believe that this comb can be used to remove all knots and tangles and this isn't correct. If you have loads of tight knots and tangles in your hair, you should always finger detangle it first. You can then follow up with the detangler comb to remove any loose knots or tangles that may be left in the hair and further smoothen the hair.
I have used this comb several times and I can say that after finger detangling first, it did a really good job of finishing off the detangling process and smoothening my hair without catching and snagging on my hair like some poorly manufactured combs do.
Ultimate Grow Scalp Massager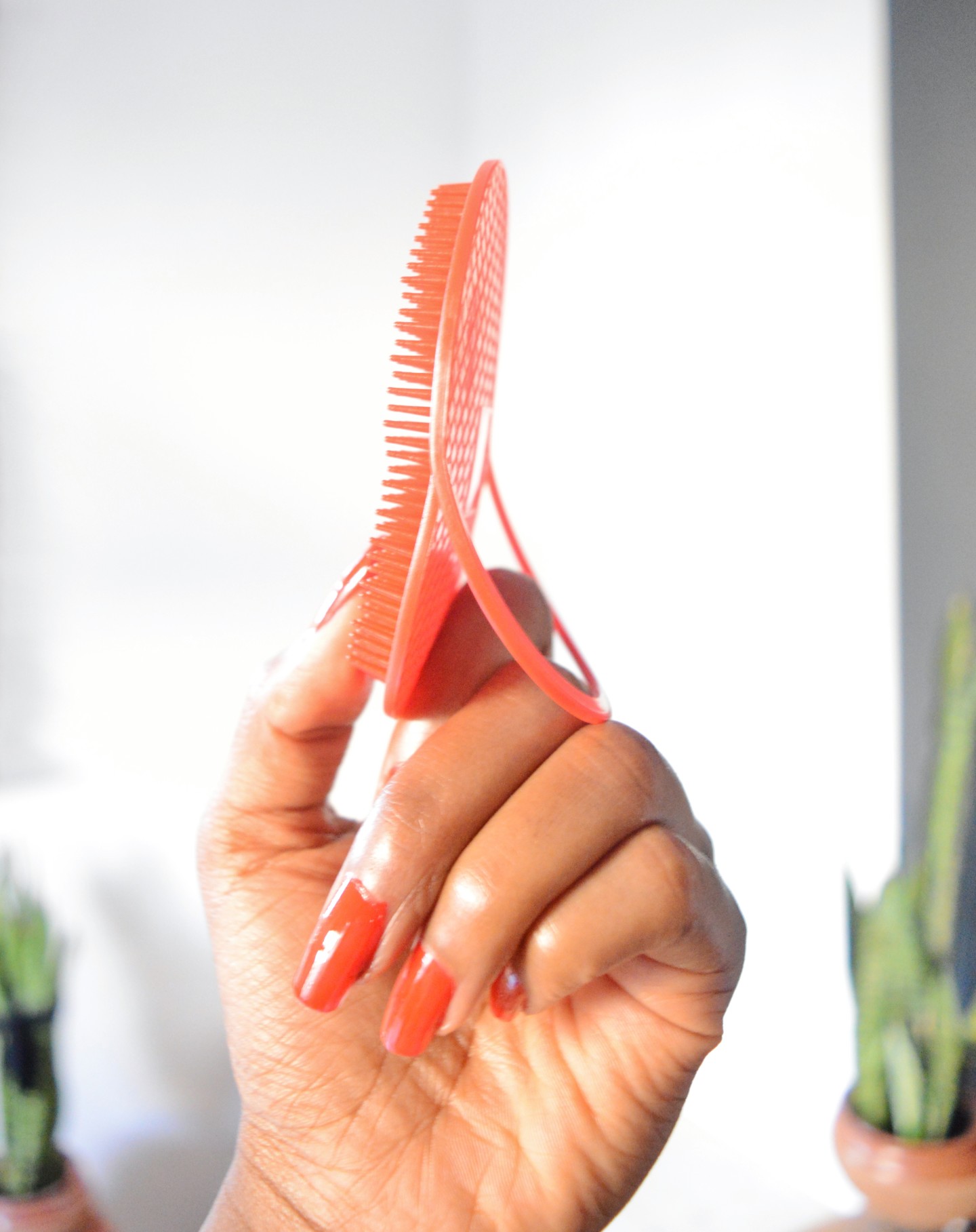 According to the description on the package, this item is for optimum blood circulation to the scalp and hair follicles and will promote hair growth.
I was surprised by this item, surprised by how much I liked it. I thought i would be indifferent to it but I really enjoyed the tingling feeling I got when I used it. Some ladies may find this massager a little bit uncomfortable to use but for me it was fine.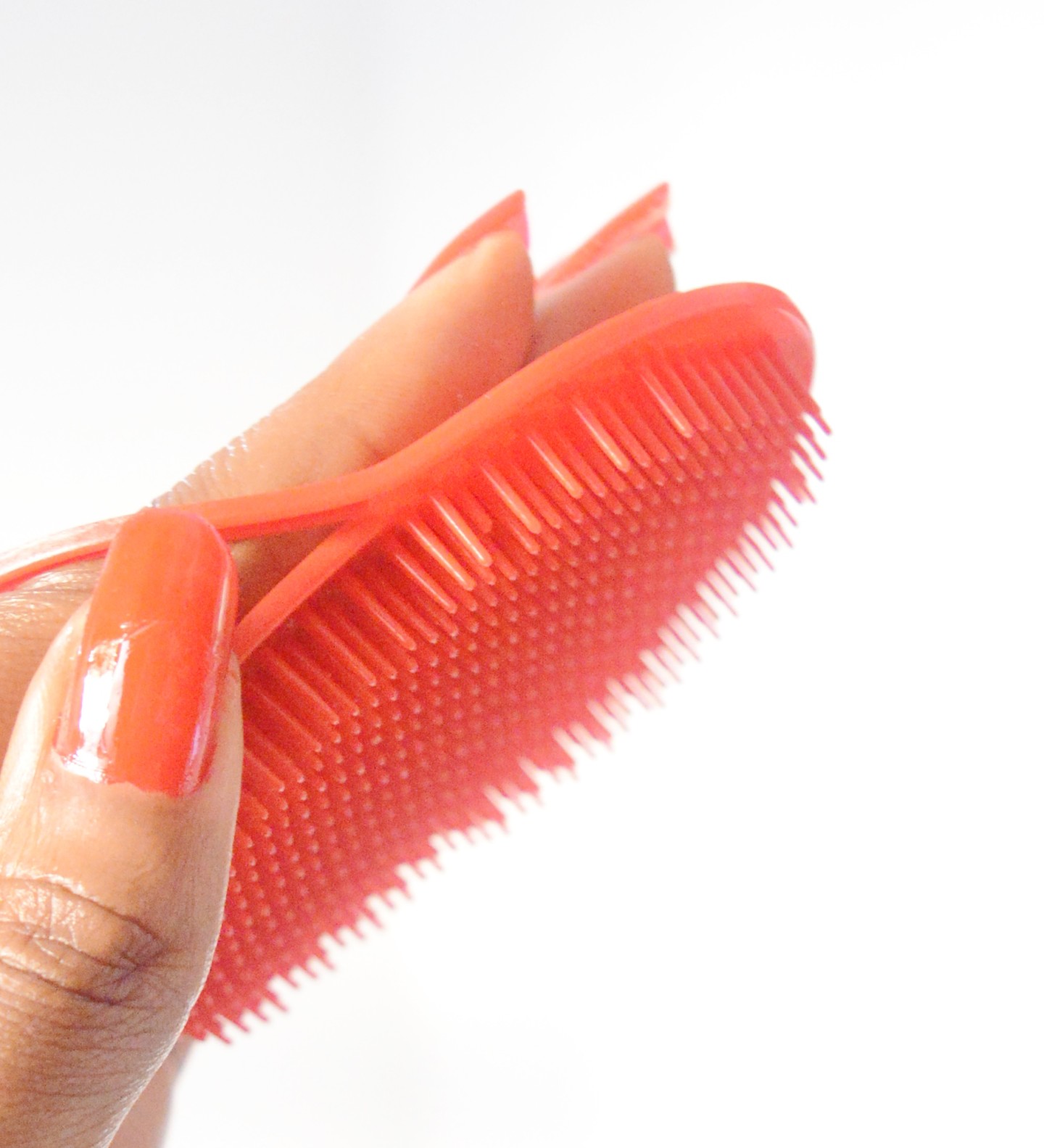 Please note that it should not be dragged through your hair as this would cause breakage. I used it by pressing it very gently on one spot and moving my scalp (not my hair) with it in a small circular motion. I would then lift it from my scalp gently and use it on another spot. Again I really enjoyed how it made my scalp feel. I haven't used it for long enough or consistently enough to tell whether it will boost hair growth but It certainly got blood flowing to my scalp.
The three items I purchased cost under N3000. I would certainly recommend them for ladies who want good quality hair care and hair styling combs. Well done Dabs!!!!!!!
I have a few more posts cooking and hope to upload them really soon.
x
Lade
Learn | Change | Grow