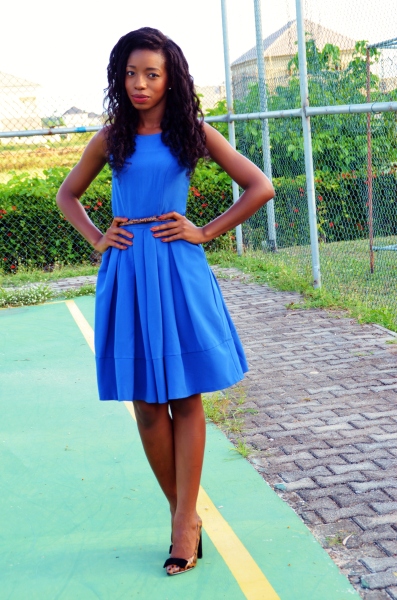 I am Nigerian, born and raised.  After completing secondary school, I moved to the UK where I completed my A 'levels, university, law school and a few years of work.  I moved back to Nigeria in September 2012.
I have always been obsessed with hair.  As a child, I secretly wanted to be a hairdresser but that was not the sort of thing one could easily admit to the average Nigerian parent.   Although I followed another career path, my curiosity about black hair never went away.  It is this curiosity that led to me starting a hair journey and ultimately to the creation of Hairducation.
Besides being hair obsessed, I am an art lover (I paint from time to time), a wannabe photographer (It's a skill I've always wanted to learn) and a keen traveller.  I am also a co-founder of Hair by Type 4, a Lagos based company which produces a collection of wigs  and also offers a custom wig making service.
MY HAIR STORY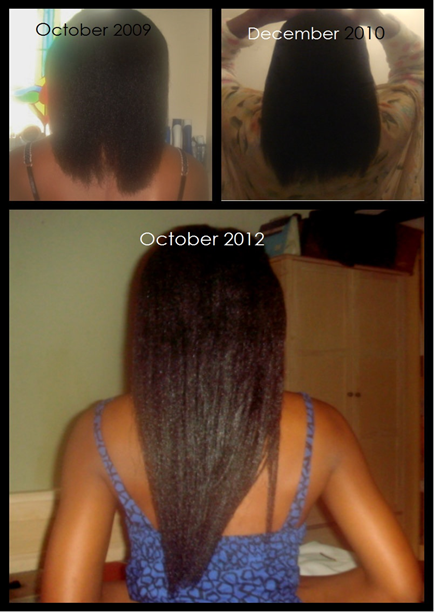 I grew up believing all the popular myths about black hair.  I was convinced that afro textured hair rarely grew past shoulder length and that only a lucky few were blessed to be exceptions to that rule.  I thought that having long hair had to be in your genes otherwise growing it was not really possible.  I thought that high levels of breakage was "normal " for black hair and after several failed attempts to grow my  hair, I concluded that it could not grow past shoulder length.
On a random weekend in July 2009, a close friend told me that she had seen several African American ladies with hair down to there on the internet.  My reaction was "oh please, I am sure they are mixed or just born with long hair".
Nevertheless, I was intrigued.  I visited several hair care forums, did tons of research, read books and actively learnt how to care for black hair.
 I started a healthy hair journey in October 2009 by creating a wig based hair regimen which I still follow.  My goal length at the beginning of my journey was armpit length hair.  Deep down I still doubted that my hair was capable of growing to or beyond that length.  Three and half years later I have waist length hair and I am still growing.  My hair looks healthier and is thicker than it has ever been.
The information I have learnt about black hair care has worked positively for me.    I created Hairducation because of my desire to pay it forward – to share the information I have learnt hoping that it will benefit other ladies who want to resolve their hair issues and are interested attaining longer hair the authentic way – by caring for it.
ABOUT HAIRDUCATION
Hairducation has been created for:
1) Ladies who are interested in learning the do's and don'ts of caring for their hair.
2) Ladies who are interested in growing their hair and are willing to put in the effort required.
The aim is to encourage ladies to take some responsibility for the care of  their hair and to support them by providing facts from which they can make informed hair care and hair styling choices.
Please note that the information provided on Hairducation should be viewed as guidance and not as rules.
The advice is general and readers should personalise it to suit their lifestyle, the needs of their hair and their hair goals.
HOW TO USE HAIRDUCATION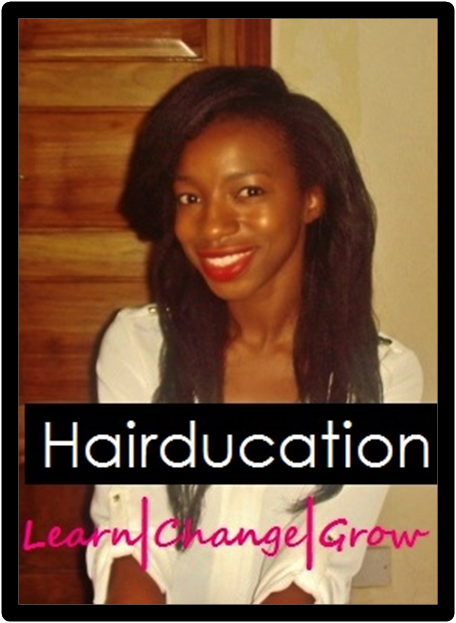 To prevent confusion and to gain a structured understanding on the basics of hair care, I suggest that you read through the contents of this site in the following order;
1) Beginners Guide
2) How to Care for Black Hair (from Cleansing through to Start your Hair Journey)
 Please Note: trying to learn and understand all the information in one day may lead to information overload so take your time ladies.  I would suggest that you read through the above contents over a week or two.

3) Weekly blog posts (which will provide further helpful and light hearted information to keep you motivated and entertained on your journey)
DISCLAIMER
Please note that I am not a Tricholigist.  The information on this site is a compilation of my personal research and practices I have learnt or developed.  I cannot guarantee that the advice and techniques shared on this blog will definitely work for you.  I also cannot guarantee that the products recommended on this site will be compatible with your hair.
All photos belong to me except otherwise stated.  No copyright infringement is intended on any image that does not feature myself.