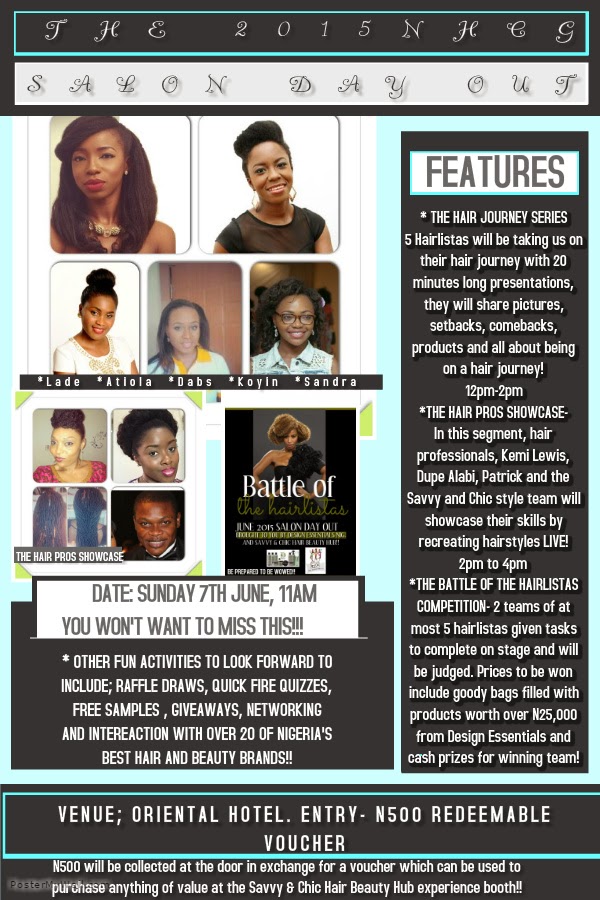 Some of you may be familiar with the popular Nigerian hair blog, Naija Hair Can Grow and the fabulous lady behind the blog, Daboju.
Every year, Naija Hair Can Grow (NHCG) hosts a salon day out which is packed with many hair related talks, competitions, vendors and products.. The salon day out this year is scheduled to hold on 7 June 2015
My wig company, Hair by Type 4, participated as a vendor last year and will do so again this year. It will be a great chance for you to see some of our wigs and creations up close. I have also been invited to speak at this years event.  Myself and other bloggers will be talking about the ups and downs of our hair journeys.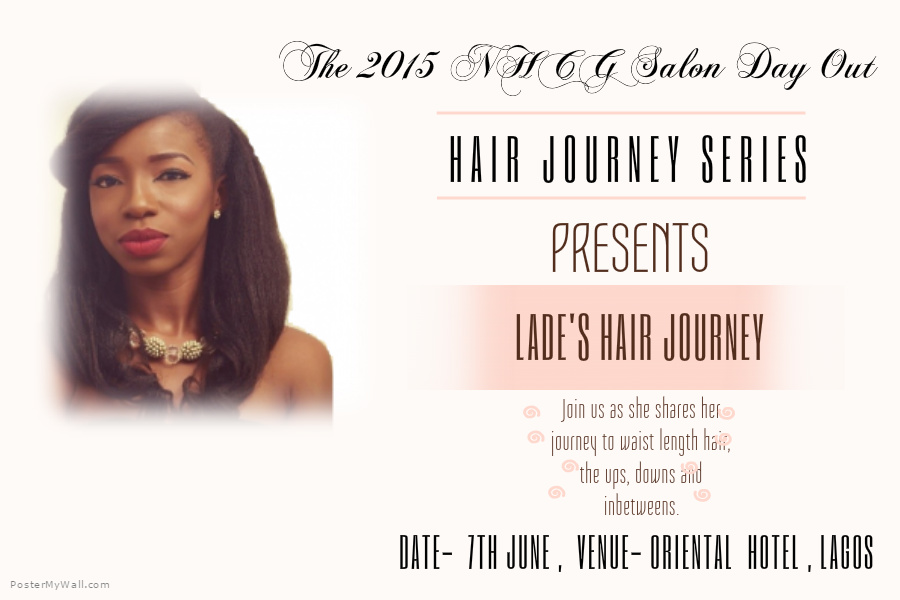 Besides getting to meet fellow hair obsessed ladies, bloggers and hair care professionals, I am also looking forward to the Battle of the Hairlistas, a competition in which winners will receive a cash prize and Design Essential products.
Anyone into taking care of their hair is welcome to participate by sending an email to Daboju with the subject I want to battle. Intending participants should contact her between now and the 20th of May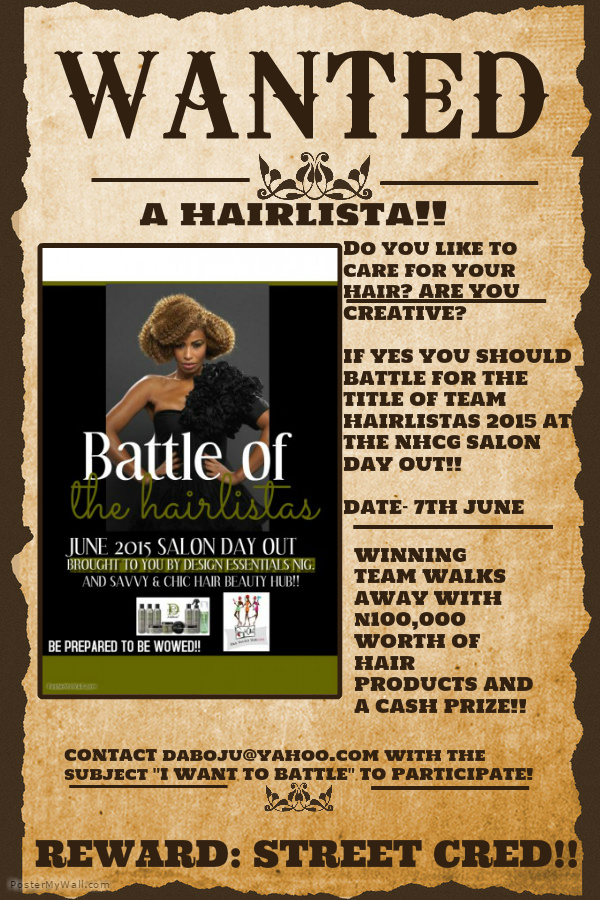 For further information about what promises to be a great hair day out please click here.
I look forward to meeting some of you at the event.
Happy Hair Journey
X
Lade
Learn | Change | Grow